Suzanne Miller
Total Raised
$8,878,012.33
Donate
"Bone Crusher"
$38,481
128% of $30,000 GOAL
99 DONATIONS
Suzanne Miller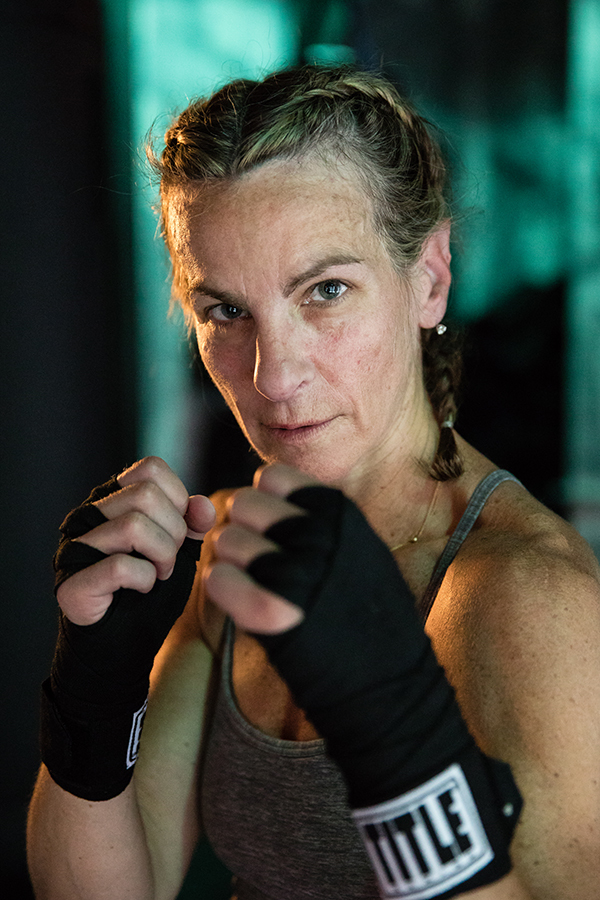 $38,481
128% Raised of $30000 Goal
99 donations
Age

50

Weight

124lb

Gym

Nonantum Boxing Club

Occupation

Orthopedic Surgeon
"It is not about just winning the round. It is not just about winning the fight. It is about winning every single second of your life."
Ronda Rousey
These are the people who inspire me to fight:

Three years ago, my husband was diagnosed with Hodgkin's lymphoma. He underwent intensive treatment including a stem cell transplant at Dana Farber with Dr. David Fisher.
I watched him fight!!!
(Thank you Dr. Fisher!)

Two years ago, my father underwent treatment for colon cancer at Brigham and Women's Hospital with Dr. Joel Goldberg.
I watched him fight!!!
(Thank you Dr. Goldberg!)

Currently, my good friend Noreen (one of the toughest people I know) is being treated for aggressive breast cancer at Dana Farber with Dr. Eric Winer.
I am watching her fight!!!
(Thank you Dr. Winer!)

I have seen too many family, friends, and patients suffer while going through treatment or while supporting loved ones through this battle.
Physicians cannot offer patients research trials or innovative therapies without funds.
On October 5th I plan on stepping into the ring to help fight for a cure. We need to KO cancer, and I can't think of a better way than Haymakers for Hope!
$500 from Fidelity Charitable

128% of $30,000 Goal

$50 from Eric & Rachel Ferkel

127% of $30,000 Goal

Congrats on a great fight!! Always a winner, you are a true inspiration!

$100 from Moucha Family

126% of $30,000 Goal

GO SUZANNE!!!!!!!!!!!! GO!

$100 from Irene

126% of $30,000 Goal

$500 from Katherine Jordan & Scope Medical Team

126% of $30,000 Goal

Keep you're hands up! We are proud of you!

$100 from John Khozozian

124% of $30,000 Goal

Good luck tonight!! Sorry I can't be there.

$100 from Katie and Ted Grannatt

124% of $30,000 Goal

Good luck!!!!!

$50 from Peter Kok

123% of $30,000 Goal

$100 from Jim Nairus

123% of $30,000 Goal

Good luck Suzanne!

$200 from Felicia & John O'Brien

123% of $30,000 Goal

Go Suzanne! So proud of all the work you've put in! Can't wait to see you dominate in the ring!

$50 from Kanella Karatasakis

122% of $30,000 Goal

$50 from Alexis Colvin

122% of $30,000 Goal

You go girl!

$100 from Advanced Sports Therapy

122% of $30,000 Goal

$50 from Veronica Bacon

122% of $30,000 Goal

$100 from David & Linda Li

121% of $30,000 Goal

We will be cheering you on from the stands!

$100 from Rob and Jen Trasolini

121% of $30,000 Goal

$50 from Kellie Doherty

121% of $30,000 Goal

$500 from Anonymous

121% of $30,000 Goal

GO SUZANNE!!! EVERYONE AT DBI ROOTING FOR YOU! SAD I AM OUT OF TOWN OR I'D BE YELLING FROM THE CROWD! GO KO FOR CANCER. WHOOP WHOOP!!

$50 from Carrie Sue & Champ Coddington

119% of $30,000 Goal

$250 from Debbie Smookler

119% of $30,000 Goal

You are an inspiration!!! I'm rooting for you! You will always be a winner in my book...thank you for all that you do to help those around you! XOXO

$50 from Michael Snoddy

118% of $30,000 Goal

Float like a butterfly sting like a bee. Muhamad Ali

$100 from John Brenton

118% of $30,000 Goal

$100 from Umer Dasti

117% of $30,000 Goal

Good Luck Dr. Miller!!

$50 from Vin Hillyer

117% of $30,000 Goal

$100 from Liz, Kevin & Owen

117% of $30,000 Goal

$500 from Dorothy & Brian McKeon

117% of $30,000 Goal

Good Luck, Suzanne! TKO. Dorothy & Brian

$50 from David Foster

115% of $30,000 Goal

I saw the story in the Globe and had to support you after you did great work on my knee and shoulder! Please keep your hands and eyes safe so that you can do my knee replacement in a few years!! Good luck!

$500 from Heatha & Tony Schena

115% of $30,000 Goal

$50 from Jon Weigens

113% of $30,000 Goal

I hope you win! Either way, you are a terrific representative of humanity. Please don't get hurt. I'm likely going to need your talented hands to fix my shoulder again at some point. Don't lead with your nose! In loving memory of my Dad...

$200 from John and Catherine Connolly

113% of $30,000 Goal

$200 from Greg & Lisa DeConciliis

112% of $30,000 Goal

Had to get you over the finish line. Good luck! Remember, it 'aint about how hard you hit, it's about how hard you can get hit, and keep moving forward! That's how winning is done. Knock 'em out Rock!!

$50 from Lauren Golden Boskoff

112% of $30,000 Goal

You are inspiring! Good luck!

$100 from John and Jessica Bell

111% of $30,000 Goal

Claudia Sullivan

$36 from Amy & Joy

111% of $30,000 Goal

Very inspirational. In memory of Michael Veron and all those who we have lost to cancer.

$100 from Dana Zalkind and Steven Siegel

111% of $30,000 Goal

You are a true inspiration!

$30 from Anonymous

111% of $30,000 Goal

$50 from David & Alyson Brunelli

111% of $30,000 Goal

Great cause Suzanne - we know you can do it!

$50 from Heidi Lehr

110% of $30,000 Goal

Congrats on all of your hard work👊👊

$50 from The Flashners

110% of $30,000 Goal

Good luck Rocky!!

$50 from Sheila and Paul Trautman

110% of $30,000 Goal

This is to KO all cancer in memory of our daughter, Erika Raser.

$150 from Marco and Noreen

110% of $30,000 Goal

So incredibly proud of you, your commitment, determination and fight...fighting for those that are fighting for their lives!! I thank you!

$50 from Patrick Cusanelli

109% of $30,000 Goal

$200 from Greg Lazeren

109% of $30,000 Goal

So Proud!

$500 from Calamari Medical, Inc.

109% of $30,000 Goal

Write your message here

$100 from Susan Maroc

107% of $30,000 Goal

$1,000 from Christos and Patricia Giannoulias

107% of $30,000 Goal

You're knocking it out kid! Great Job!

$500 from New England Baptist Radiology PC

103% of $30,000 Goal

$500 from Jason Scalise

102% of $30,000 Goal

Proud to support you and this great cause.

$500 from Joseph Abboud

100% of $30,000 Goal

Hi Suzanne. The Abboud Family

$100 from Klepps Family

98% of $30,000 Goal

Kick some booty!!

$100 from Laurie Katz

98% of $30,000 Goal

$100 from Susan Strauss

98% of $30,000 Goal

You Rock!

$50 from Anne Brunelli

97% of $30,000 Goal

Hope you can rest easy after all your training. Kick cancer in the butt once for me!!! Anne

$100 from Robin West

97% of $30,000 Goal

Way to go Suzanne!!! What an awesome way to support a great cause!

$100 from Debbie and Dick Romanow

97% of $30,000 Goal

So very proud of you!!

$100 from Michelle, Brian, Alexandra & Harrison Reisner

96% of $30,000 Goal

Always our champion- so proud of you!

$100 from April, Mark, Grace, and Claire

96% of $30,000 Goal

You are an inspiration!!

$2,500 from Pro Sports Therapy, INC

96% of $30,000 Goal

$5,000 from Boston Sports and Shoulder

87% of $30,000 Goal

$500 from Sally Forbes

71% of $30,000 Goal

I'm in your corner. You go girl!!

$100 from Amanda, Ryan, Emma, Lily and Henry Nelson

69% of $30,000 Goal

Have fun!! Kick some butt, just like M-dawg said!!!

$1,000 from Brian Cohen

69% of $30,000 Goal

$50 from Leslie Nixon and Lee Nyquist and family

65% of $30,000 Goal

In honor of David L. Nixon

$200 from Fidelity Charitable

65% of $30,000 Goal

$100 from Elliott Physical Therapy

65% of $30,000 Goal

Thank you for all the good work you do Dr. Miller! The Elliott PT Team

$100 from Laura Myers Glaser

64% of $30,000 Goal

Way to go Suzanne! For all of us cancer survivors out here we thank you!!!

$100 from Meg Smith, James Rhee & family

64% of $30,000 Goal

We'd always bet on Suzanne!

$50 from Paul, Susan, Grace, and Paige Rakowski

64% of $30,000 Goal

The Rakowski's agree with Meadow, kick some butt for a great cause!!

$2,500 from MES Solutions

63% of $30,000 Goal

$50 from jon grange

55% of $30,000 Goal

Great cause!

$200 from Jeffrey and Christine Rasmussen

55% of $30,000 Goal

Best of Luck!

$25 from Abbe Favocci

54% of $30,000 Goal

So proud of you making a difference!!!

$100 from Melanie Ziegler & Doug Dempster

54% of $30,000 Goal

Happy to support this important cause!

$100 from David Jegen and Cindy Greene

54% of $30,000 Goal

Go Suzanne! Great cause - thanks for rallying support.

$250 from Michael, Amanda, Sierra & Gabrielle Palese

53% of $30,000 Goal

Give Cancer a Knock Out (and protect your face please). Who's next Floyd Mayweather??

$100 from Deena and Michael Ebright

53% of $30,000 Goal

You go, girl!

$100 from Jason and Jen Lee

52% of $30,000 Goal

Happy to support a good cause! Good luck!

$7,940 from Ticket Sales

52% of $30,000 Goal

$50 from Becca Laders

26% of $30,000 Goal

Best of luck Suzanne! Just listen to Dena, and everything will go smoothly! :)

$25 from Jennifer Weiss

25% of $30,000 Goal

$5,000 from Boston Out-Patient Surgical Suites, LLC

25% of $30,000 Goal

$100 from Ryan Bicknell

9% of $30,000 Goal

$100 from Marc Kowalsky

8% of $30,000 Goal

$100 from Alice Kim

8% of $30,000 Goal

Fight this, Suz!

$1,000 from Margie Lamir Heger

8% of $30,000 Goal

Can't wait to watch you kick some ass! You go sista!!! xoxo

$100 from Paul M. Sethi

4% of $30,000 Goal

$100 from Brian Wolf

4% of $30,000 Goal

Good luck Suzanne!

$200 from Andy Jawa and Asha Anandaiah

4% of $30,000 Goal

$100 from Cindy & Brad Parsons

3% of $30,000 Goal

$100 from Anand Murthi

3% of $30,000 Goal

$50 from greg bauer

2% of $30,000 Goal

Very proud of you Suzanne. Great thing you are doing

$100 from Larry Gulotta

2% of $30,000 Goal

$50 from Jonathan Levy

2% of $30,000 Goal

$100 from Charles Getz

2% of $30,000 Goal

You rock

$100 from Seth Gamradt, MD

1% of $30,000 Goal

$100 from Howard Routman

1% of $30,000 Goal

Go Suzanne! We are in your corner.

$50 from Cyrus Lashgari

0% of $30,000 Goal

You are amazing. Good luck!

$100 from Christopher Chuinard

1% of $30,000 Goal

Stay strong and fight on!

$25 from Meadow Brunelli

0% of $30,000 Goal

Kick some butt Mom !!!!

Registered For Haymaker for Hope
Close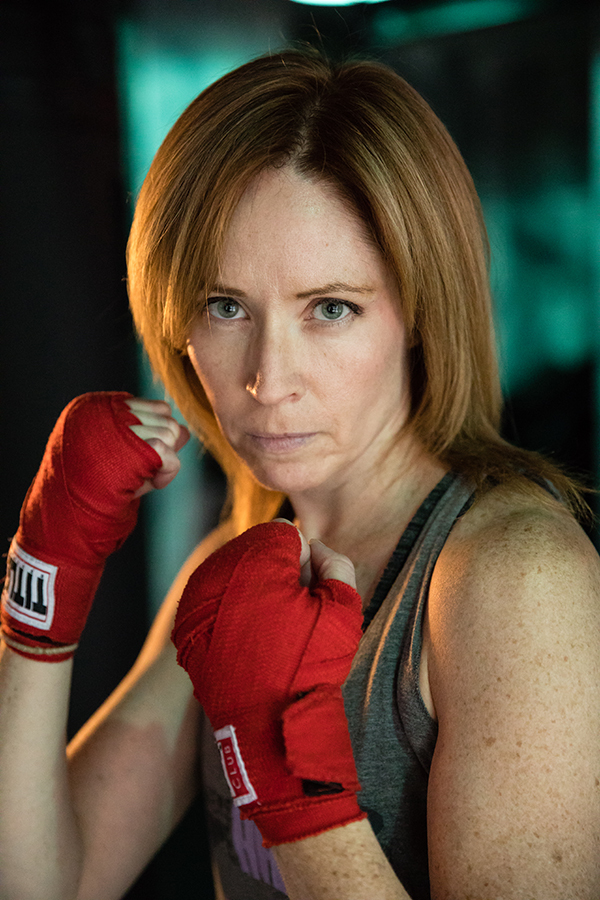 $46,233
185% Raised of $25000 Goal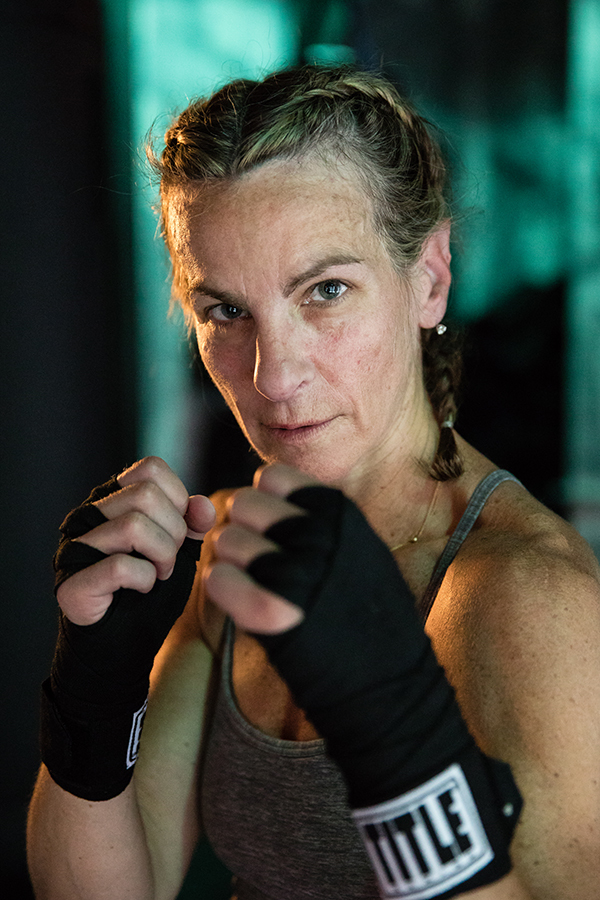 $38,481
128% Raised of $30000 Goal
185% Raised of $25000 Goal
128% Raised of $30000 Goal