Stephanie Jandrys
Total Raised
$8,878,012.33
Donate
$24,430
122% of $20,000 GOAL
101 DONATIONS
Stephanie Jandrys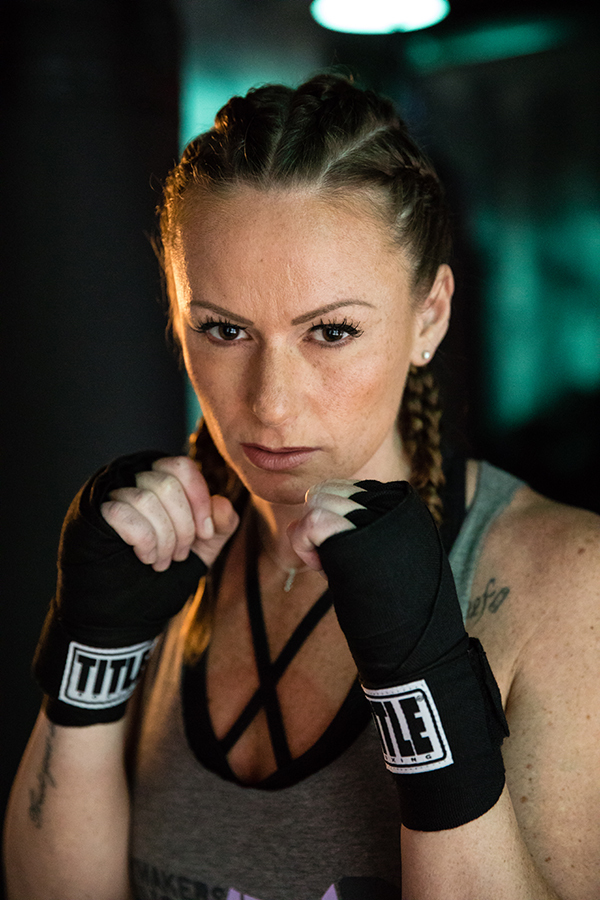 $24,430
122% Raised of $20000 Goal
101 donations
Age

30

Weight

150lb

Gym

The Way

Occupation

Trainer/Assistant General Manager at TITLE Boxing Club Saugus
"YOU BEAT CANCER BY HOW YOU LIVE, WHY YOU LIVE, AND IN THE MANNER IN WHICH YOU LIVE . YOU CAN GIVE UP, GIVE IN, OR GIVE IT ALL YOU GOT ... I'M GOING TO GIVE IT ALL I GOT."
I have fought my own battle outside the ring for years. As a two-time cancer survivor, I had prayed that one day I'd be healthy enough to get in the ring. During all of my trials and tribulations, I turned to my passion to stay healthy ... boxing. It's time to fight again and to promote awareness for the cancers that people know very little about.

What most don't know is that even through chemo/radiation after uterine cancer and multiple myeloma, when my scalp was covered in sores and with my body completely failing, I boxed. That's passion. This sport takes heart and it takes courage, so win or lose, nobody can take that from me.

I am blessed to have such an amazing support system who have remained in my corner since my first diagnosis. I'm unbelievably excited for this journey and am grateful to share my story and fight for something that means the absolute world to myself and my family. I have fought for my life, fought to stay positive and it's time to fight for the most incredible cause.

I want to live every single day to the fullest. I have crossed off so many things on my bucket list for 2017 and I don't plan on stopping any time soon. I've changed careers to follow my dreams, I've become a trainer, ran my first half marathon, worked on living a stress-free and positive life to remain in remission and now I'm prepping to get in the ring.

Two days before my cousin had passed, I told him that I had submitted an application for this event. He told me that knowing I'm doing something I love makes him smile and that he would always be in my corner holding my spit bucket. I'm truly devastated that he won't be by my side for this journey. But this one, and all the ones to come are for my cousin Teddy and my father, Paul.

I'm fighting for myself, for my family who has given me strength and support I so desperately needed, for every nurse and oncologist who greeted me with a smile during my lowest of lows, for those second and third opinions, for the bone marrow donors who so willingly gave of themselves for me to survive, for every single scar that has made me the woman I am today ... I'm fighting for all of it!
$30 from Donna McDonough

122% of $20,000 Goal

Congratulations!!!

$20 from Amanda Mavros

122% of $20,000 Goal

Good luck love!!!

$100 from The Reaume Family

122% of $20,000 Goal

We love you!

$50 from The Campanella Family

121% of $20,000 Goal

You got this!! So proud!

$100 from George Brooks

121% of $20,000 Goal

$50 from Kellie Doherty

121% of $20,000 Goal

$25 from Anthony Gulizia

120% of $20,000 Goal

Stephanie - do your best for yourself (and a little extra for the family too) !

$5,000 from TITLE Boxing Club

120% of $20,000 Goal

$50 from John Carresi

95% of $20,000 Goal

Thanks for letting me try your gloves. I wasn't aware of your story until now, truly inspiring! Thanks for always motivating us in class, your gonna kick ass! She better watch out for that cross! 🥊

$25 from Susan Mabee

95% of $20,000 Goal

Stephanie I wish you the best!! You are truly a fighter!! So glad that your in a good place!! Love you always!!

$15 from Mary Ruth W-B

95% of $20,000 Goal

Write your message here

$25 from Susan Kelley

95% of $20,000 Goal

"Get er Done"!!! Good Luck!!

$25 from Janet & Angelo Calcagno

95% of $20,000 Goal

$50 from Brian Burke

95% of $20,000 Goal

$50 from Nicole Jaynes

94% of $20,000 Goal

You got this girl... you are an inspiration!

$100 from Alicia Spadafora.

94% of $20,000 Goal

Your Amazing and an inspiration to others!!

$50 from Brian Mini

94% of $20,000 Goal

$5,000 from Tony's Auto Body, LLC

93% of $20,000 Goal

$100 from Jeanette DeMasi

68% of $20,000 Goal

No words can express how proud I am of you Steph, inside the ring and out. Though I can't be there in person, you know I'll be there in spirit cheering you on. I know you'll be nothing short of incredible. Victory is already yours.

$50 from Joanne Jandrys

68% of $20,000 Goal

$100 from Anh Duong

68% of $20,000 Goal

3LBuntil140LB GOAL

$7,625 from Ticket Sales

67% of $20,000 Goal

$100 from Pat Taylor

29% of $20,000 Goal

Good Luck! 🤛🤛

$100 from Veronica Taylor

28% of $20,000 Goal

$50 from Kara Oliver

28% of $20,000 Goal

$40 from Melissa Cerretani

28% of $20,000 Goal

Squad goals.

$100 from Georgia Curtis and Fam

27% of $20,000 Goal

We love you girl ! Can't wait to watch you do your thing !!

$100 from Georgia Curtis and Fam

28% of $20,000 Goal

We love you girl ! Can't wait to watch you do your thing !!

$25 from Anonymous

27% of $20,000 Goal

$25 from Anonymous

26% of $20,000 Goal

$25 from Janet Camuso

26% of $20,000 Goal

You are going to kill it like you do everything! Ypur amazing and I am so proud of you💝

$50 from Anne Condon

26% of $20,000 Goal

$20 from Fallon Anemoduris

26% of $20,000 Goal

So proud of you love! I can't wait to see all of your hard work and dedication pay off in the ring!

$200 from Donamarie,Dwight and kids

26% of $20,000 Goal

Good luck Stephanie!!! xoxo

$20 from Taylor Ford

25% of $20,000 Goal

So proud of you Steph ! ❤️

$100 from Joe

22% of $20,000 Goal

$25 from Shannon Sholds

25% of $20,000 Goal

So proud to know you Steph! Thanks for being such an inspiring and badass person.

Chose intro song

First time I got hit…

(like, really hit, during sparring)

$100 from Peggy and Peter Bramanti

25% of $20,000 Goal

In memory of my mom, Ruth Dunn, and Peter's dad, Papa Joe. Go get 'em Steph. You got this!

$25 from Joseph Meunier

24% of $20,000 Goal

Good Luck Hun!!

$50 from Kristen McLaughlin

24% of $20,000 Goal

You've got this! #Title4life

$100 from Alexandra Tilas

24% of $20,000 Goal

$50 from Jay & Julie Medailleu

23% of $20,000 Goal

$100 from Angela McNulty

23% of $20,000 Goal

So proud of you! Always in your corner!

$50 from Mike Procopio

22% of $20,000 Goal

$50 from Marianne and Wayne Howell

22% of $20,000 Goal

Good Luck Stephanie!!

$50 from The Parello's

21% of $20,000 Goal

$50 from Amanda Conceicao

21% of $20,000 Goal

$250 from Tony's Auto Body

21% of $20,000 Goal

$100 from Nick & Karen Lazarakis

20% of $20,000 Goal

In honor of our son David (a member at Title Boxing in Danvers) who is now cancer free.....keep fighting !!!

$100 from Sheryl Belville

19% of $20,000 Goal

Go get 'em! I recently became aware of your story and am so proud to know you!

$50 from Pamela, Vanessa, & Caroline Cunha

19% of $20,000 Goal

Watching my daughter go through chemo, etc., I have nothing but praise and admiration for you. Keep up the good fight and "hit it hard!"

$30 from Erin Shea

18% of $20,000 Goal

You got this! ❤️

$50 from Joe & Karen Bruno & Family.

18% of $20,000 Goal

Best of Luck!! XOXO

$25 from Anonymous

13% of $20,000 Goal

You got this girl!

$25 from Breana Santangelo

18% of $20,000 Goal

Keep fighting ❤️❤️

$20 from Taylor holey

18% of $20,000 Goal

YOU GO GIRL 💪🏻💪🏻❤️

$1,000 from Al and Sue Fowler

18% of $20,000 Goal

Stephanie, we are so proud of you and are so honored to know you. I wish that I was on this journey with you (it would have been fun) but it wasn't meant to be. I will be cheering you on from now till fight day. Keep being you!!!

$50 from Christine & Tony Gregorio

13% of $20,000 Goal

$50 from Allison

12% of $20,000 Goal

You have amazing strength and a heart of gold ❤️

$50 from Judy & Katie

12% of $20,000 Goal

$50 from Melissa Gaeta

12% of $20,000 Goal

$50 from Valerie Ann Boxing Diva York

12% of $20,000 Goal

Go get em mean lean Stephanie Jean!

$25 from Anonymous

11% of $20,000 Goal

Thank you Stephanie for your story and your "fight" to kick the crap out of cancer. You have tremendous courage.

$50 from Kathleen Beaulieu

11% of $20,000 Goal

In Memory of Edward "TEDDY" Fusco

$20 from Andrea Belschner

11% of $20,000 Goal

😙

$50 from Dave, Nicole...and Your Biggest Fan...Raegan!

11% of $20,000 Goal

Keep fighting the good fight!!

$25 from Karen Fucillo

11% of $20,000 Goal

Best of luck!!!

$100 from ted and mary grace fusco

11% of $20,000 Goal

$50 from Stacey Pawson

10% of $20,000 Goal

Kick ass!

$50 from John & Laura Sacco

10% of $20,000 Goal

You'll be ready & we'll be there!

$100 from The Dulkis Family

10% of $20,000 Goal

Good luck Stephanie......you can do this xo

$50 from The Destefano Family

9% of $20,000 Goal

F.E.A.R. has two meanings- Forget Everything and Run or Face Everything and Rise. You are FEARLESS and an inspiration.

$25 from Jo Feluce

9% of $20,000 Goal

You go, girl! Such a good cause. We are cheering you on as you fight the good fight for Teddy! Auntie's friend, Jo.

$50 from Julie Finocchiaro

9% of $20,000 Goal

You Rock!

$50 from Ellen Chapman

8% of $20,000 Goal

In memory of Teddy Fusco

$100 from Stephanie (Baker) McHugh

8% of $20,000 Goal

Stephanie - I am beyond impressed by you and all of the amazing things you have accomplished. You truly are a fighter... and a successful one at that. Go get 'em! Best of luck! Xoxo

$100 from Amanda Hathaway

8% of $20,000 Goal

Proud of you!

$50 from Michael, Sandy, Mikey, Ian & Evan Welsh

7% of $20,000 Goal

You truly live by the words, success is a journey not a destination. We will always be in your corner.

$100 from Jennifer, James, Jimmy, Abby & Joey Hoye

7% of $20,000 Goal

We're ALWAYS in your corner. You've overcome so much, and maintain a positive outlook. We love you & are so incredibly proud of you! For this fight and FOREVER, you can count on us to support your journey, along with the memories of Grandma, Papa & Teddy. XOXO

$25 from Carol Janard

6% of $20,000 Goal

You are amazing.....

$25 from Susan Lausier

6% of $20,000 Goal

So proud to call you my friend! You are going to rock this challenge! You are one of the strongest people I know. Love you!

$50 from Sheila Parziale

6% of $20,000 Goal

In memory of Teddy Fusco.

$200 from The Crazy Baker Family In Danvers - Who loves you!!!

6% of $20,000 Goal

SJ - ALLDAY!!! ❤️

$25 from Georgina

5% of $20,000 Goal

Love those tigers <3 you got this

$25 from Nancy Archdeacon

5% of $20,000 Goal

$100 from Patrick Sullivan

5% of $20,000 Goal

In Memory of JoAnne Sullivan. Proud of you Steph, keep swinging!

$50 from Margaret S

4% of $20,000 Goal

The one who really loves will share love.

$25 from Anonymous

4% of $20,000 Goal

$10 from Anonymous

4% of $20,000 Goal

$25 from Donna McDonough

4% of $20,000 Goal

You do inspire many to keep fighting!! Someone in my family was recently diagnosed with disease. All my best. I am sure you will do great!!

$100 from Anonymous

4% of $20,000 Goal

$30 from Ashley Fuflis

3% of $20,000 Goal

Good luck🙌🏻

$25 from Kristin Bongiorno

3% of $20,000 Goal

Fight like a Girl!

$25 from Laura Humphrey

3% of $20,000 Goal

You go girl !!!!!!

$50 from The Murphy Family

3% of $20,000 Goal

In Memory of Teddy Fusco.

$200 from Mama Jean

3% of $20,000 Goal

Give 'em Heaven! Love You

$50 from Diane Broyer

2% of $20,000 Goal

In the memory of my Dad, Joseph DellaGrotte, and in 100% support of you and all your awesomeness.

$100 from Nina Ragosa

1% of $20,000 Goal

Such an inspiration! You got this! 💖

$100 from Wendy Champigny

1% of $20,000 Goal

Love you Steph! KO Cancer!

$25 from Jenn and Hailee <3

1% of $20,000 Goal

We are so proud of you!

$25 from Nicole

0% of $20,000 Goal

Love you! Xo Nicole, Mia and Katie

Registered For Haymaker for Hope
Close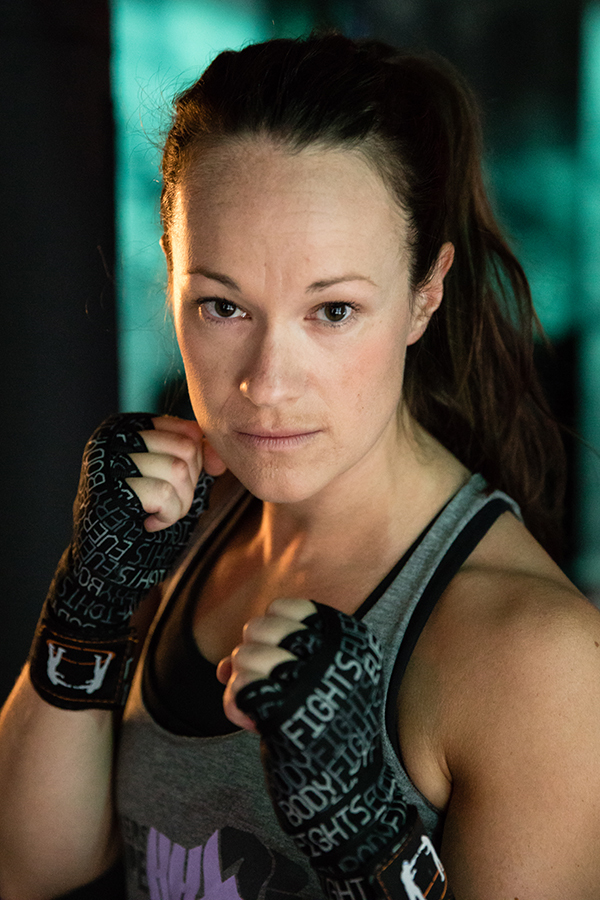 $6,561
109% Raised of $6000 Goal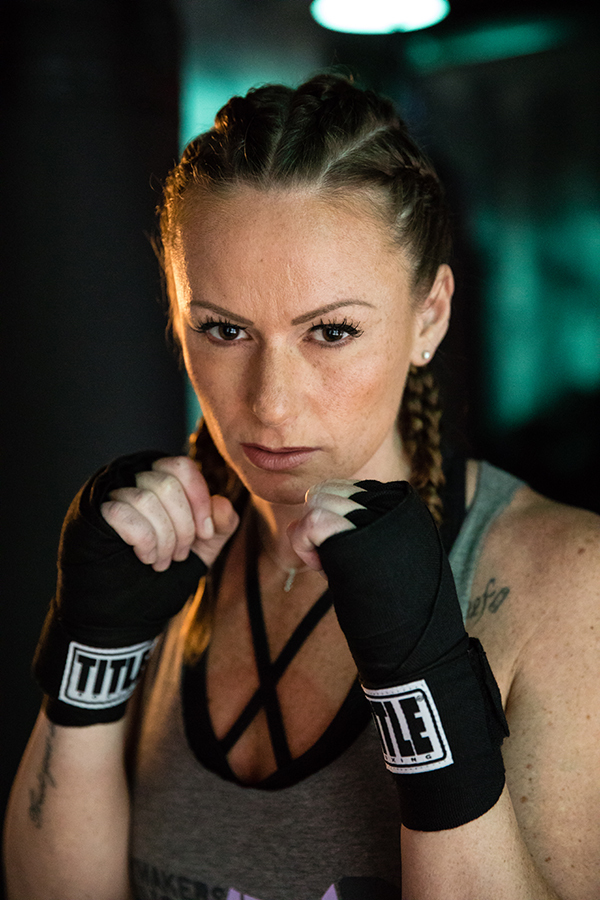 $24,430
122% Raised of $20000 Goal
109% Raised of $6000 Goal
122% Raised of $20000 Goal
College Professor, Athletic Trainer
Trainer/Assistant General Manager at TITLE Boxing Club Saugus