Rebecca Beraldi
Total Raised
$8,878,012.33
Donate
Rebecca "Baby Doll" Beraldi
$8,383.36
168% of $5,000 GOAL
75 DONATIONS
Rebecca Beraldi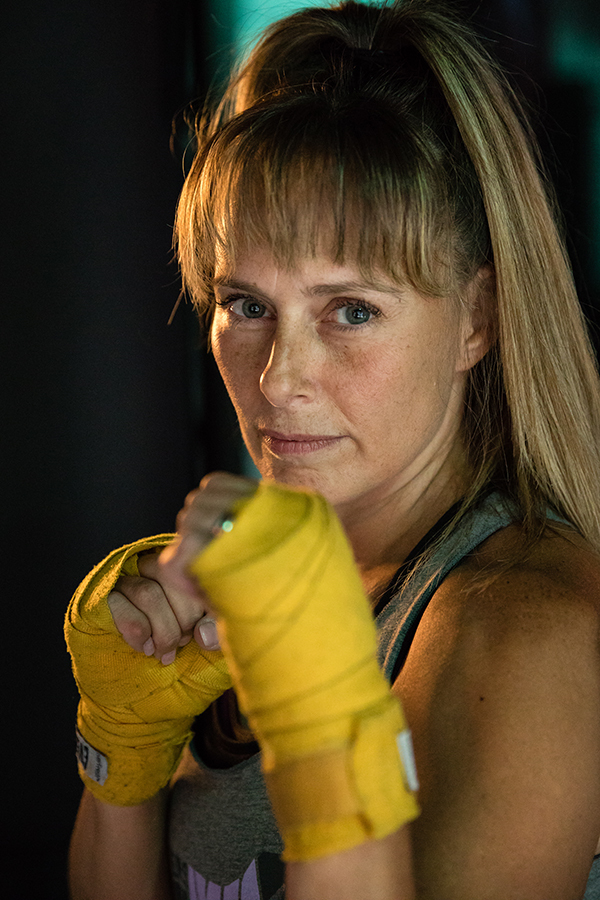 $8,383.36
168% Raised of $5000 Goal
75 donations
Age

47

Weight

112lb

Gym

Jim McNally Boxing

Occupation

Small Business/Wine Shop Owner
fighter:
(noun) fight·er \ˈfī-tər\
a person with the will, courage, determination, ability, or disposition to fight, struggle, resist, etc

FEAR has two meanings: Forget Everything And Run, or Face Everything and Rise. The choice, is yours...
I am fighting in memory of my Mom, Rita. Diagnosed with Lung Cancer in 2009, she passed away 10 short months later before her 61st birthday -- far too young. She loved this sport and would be absolutely thrilled if she could see me compete. Who knows, maybe she WILL be watching... :)

I'm also boxing in honor of those who are currently fighting their own brave battle with this ugly disease -- and in hopes for the future, that maybe someday, we won't have to. For me to work 6 minutes in the ring will be scary, exciting and hard; but it is NOTHING compared to what people who are the true fighters go through on a daily basis. It is nothing compared to what their families and friends endure alongside and with them. I am truly excited and blessed to be a part of this.
$25 from Mary Beth McAteer&Michael Margolis

168% of $5,000 Goal

Sorry we were away & missed the event.Thanks for taking the hits for all we know who are fighting this dreadful disease Hope you slayed 'em! Mary Beth & Michael

$35 from Alan Rosh

167% of $5,000 Goal

$200 from Wendy French

166% of $5,000 Goal

Good luck!

$25 from Sarah LaFlamme

162% of $5,000 Goal

You go girl!!!!! I miss you & your wonderful shop! (& Gene & Tara, too!) Good Luck in your fight! So amazing that you're doing this!

$550 from The customers at Beacon Hill Wine & Gourmet, Fundraiser Part 2

162% of $5,000 Goal

$100 from PAMELA POCCIO

151% of $5,000 Goal

Rebecca, You are an absolutely incredible person. Your mother would be so proud of you. Good luck!

$25 from Anonymous

149% of $5,000 Goal

$25 from Mike Monahan

148% of $5,000 Goal

Thank you for all your hard work on this and I know you will do awesome!

$100 from Lia De Caro

148% of $5,000 Goal

You are amazing....surely mom is watching and very proud of your supporting this great cause.

$100 from Tricia Sterland

146% of $5,000 Goal

Go get um Rebecca! So proud of you. Fight the good fight for all that can't!

$200 from Pipefitters Local 537

144% of $5,000 Goal

$50 from Torgersen Family

140% of $5,000 Goal

Good Luck, Rebecca!!! All your hard work will pay off. You're going to do great!!! xoxo

$100 from David Torrisi

139% of $5,000 Goal

$50 from Kathleen Buckley

137% of $5,000 Goal

KICK ASS, Rebecca, Love you!

$173.36 from Booster LLC

136% of $5,000 Goal

$50 from Patty Rose

133% of $5,000 Goal

You have worked so hard, and for such a good cause. Congratulations for all you have accomplished thus far, and best of luck on the big day!

$120 from Miss You Donald and Mom. I Love You. Wish you were still here.

132% of $5,000 Goal

Rebecca thank you for this amazing act of courage. I'm sure your mom will be watching.

$25 from Lauren Grymek

129% of $5,000 Goal

You go girl!

$50 from Patricia Fahey

129% of $5,000 Goal

Good luck Rebecca!

$100 from Irv & Debbie

128% of $5,000 Goal

Train hard and have fun!

$50 from Andrea Harris Kilroy

126% of $5,000 Goal

Rebecca, in memory of your beloved mom, and my cousin, RITA.

$10 from Katie Marinello Fallon

125% of $5,000 Goal

Go get em! You are BA, Rebecca!!

$100 from Lena Mahoney

124% of $5,000 Goal

Good Luck my friend! You are an inspiration!

$50 from Jen Boviard

122% of $5,000 Goal

$100 from GARY KLINE

121% of $5,000 Goal

Be brave, kick ass

$50 from Becky Miller

119% of $5,000 Goal

You go, girl!!

$50 from Kim Newell

118% of $5,000 Goal

You never cease to amaze me! So proud of you Rebecca; you are truly inspiring! You're gonna kill it out there - how can you not with Gene as your trainer!! Love you both!!!!!!!!!!!

$50 from Alannah Burke

117% of $5,000 Goal

Write your message here

$50 from Andrea McArt

116% of $5,000 Goal

$100 from Anonymous

115% of $5,000 Goal

$25 from Paula & Ida

113% of $5,000 Goal

$100 from Chris Fornaciari

113% of $5,000 Goal

Lets all keep fighting against this killer disease- Good Luck Rebecca

$25 from Cailin O'Flaherty

111% of $5,000 Goal

You got this, Rebecca! All of your hard work will pay off- I just know it will! ☺️🥊

$100 from Lori McCrave

110% of $5,000 Goal

Best of luck Rebecca, I am happy to support you in this very worthy cause!

$2,250 from Ticket Sales

108% of $5,000 Goal

$100 from Lori Spence

63% of $5,000 Goal

I'm so proud of you for getting out there and fighting (literally) for a good cause! You go girl!!

$50 from The Donovan's

61% of $5,000 Goal

$50 from Jeanine Woodford

60% of $5,000 Goal

Fight your Heart out Rebecca! Looking forward to the day we knock out Cancer for good...

$50 from Hangtime

59% of $5,000 Goal

Halfway to Fight Night! Working hard.... Sparring Day/Media Day is tomorrow. Thanks for your donations!

$50 from Jeanette Cataldo

58% of $5,000 Goal

You've got this !

$550 from The customers at Beacon Hill Wine and Gourmet/fundraiser 1

57% of $5,000 Goal

$20 from Anonymous

46% of $5,000 Goal

$100 from Laurie Cheverie and Family

46% of $5,000 Goal

Rebecca, God Bless, We love you and know you will give this your all. Love you tons, cousin Laurie and family

$25 from Christina Olivieri / WineCardCo

44% of $5,000 Goal

Happy to support a person who has shown me support! Kick some butt in that ring.

$25 from Susan Bloom

44% of $5,000 Goal

Knock em dead! I admire your hard work and dedication!

$100 from Nicole Freedman

43% of $5,000 Goal

Mom would be so proud of you! I'll be watching with my eyes covered :-)

$100 from Bobby Harris

41% of $5,000 Goal

What a fantastic thing you are doing!!

$50 from Gino DeLuca

39% of $5,000 Goal

Good Luck!

$25 from Merri Moise

38% of $5,000 Goal

Can't wait to see all your hard work pay off! You are SO dedicated, keep fighting :)

$50 from Marcia Sullivan

38% of $5,000 Goal

Wishigyouwell you well, Rebecca.

$50 from Heather & Chris

37% of $5,000 Goal

Kick some butt, Rebecca! Your Mom would be so proud of you, and I believe she will be watching. Best of luck to you! We will be there to cheer you on.

$25 from Charles Christiansen

36% of $5,000 Goal

For my mom who died of cancer in December 2002. Kick butt, Rebecca! :)

$50 from Lori Camuso

35% of $5,000 Goal

Good for you!

$50 from Gail Infurna

34% of $5,000 Goal

Write your message here

$100 from Joan Ford Mongeau

33% of $5,000 Goal

$100 from Stephen Lisauskas

31% of $5,000 Goal

The key to success: knee them when the ref isn't looking! Good luck, Rebecca!!

$25 from Kari Scullin

29% of $5,000 Goal

$20 from Doritos

28% of $5,000 Goal

Original > Cool Ranch

$100 from Angie and Tim

28% of $5,000 Goal

Thanks for fighting the good fight, friend. You're inspirational!

$100 from NEAL GILLER

26% of $5,000 Goal

In memory and love of my cousin, sister, and now guardian angel Nancy Hope Triber-Hoar. She put up an amazing fight so it seems that this is the perfect way to honor her. Thank you Rebecca from me and all of her family and friends. It means so much.

$100 from Carol Ann Desiderio

24% of $5,000 Goal

Go Becca, give 'em hell!

$50 from Anonymous

22% of $5,000 Goal

Write your message here

$100 from Andrew Bishop

21% of $5,000 Goal

Go Rebecca!

$50 from Quiet Punch

19% of $5,000 Goal

Do your thing!!!

$5 from Anonymous

18% of $5,000 Goal

$25 from Brooke

18% of $5,000 Goal

Goooo Fireblade!

$50 from Denise Craven-Leonard

18% of $5,000 Goal

In honor and memory of your Mom, Rita. Such a beautiful soul! ❤️

$100 from David Michael Lieb

17% of $5,000 Goal

Rebecca, Knock em' out (in the most charitable kind of way)!! (pew, pew) In memory of too many, and so recently Bruce Campbell, and in honor of two that continue the fight, my friend Michele and Chief Skyhawk! Love, Cousin David

$50 from Maribeth Timony

14% of $5,000 Goal

You Go Girl!

$200 from Tyler & Sofia

14% of $5,000 Goal

Good Luck! You train really hard. Hope you don't break your nose! LOL! We love you. From your kids, Sofia & Tyler

$200 from AE

5% of $5,000 Goal

For my Father and sister Rita....Rita would be so excited!!!

$50 from Karla Hinsman

10% of $5,000 Goal

So proud of you, Rebecca!!!! <3

$100 from The Gorham Family

9% of $5,000 Goal

Go Rebecca!

$100 from Jonathan Giordano

7% of $5,000 Goal

Can't wait to cheer you on! We are all so proud of you

$25 from Elena Lucero

1% of $5,000 Goal

Seeing how dedicated Rebecca has been to training for this event has been an inspiration. While she faces everything with a "can-do" attitude, it's plain to see that this cause is close to her heart. Go Rebecca!

Registered For Haymaker for Hope
Close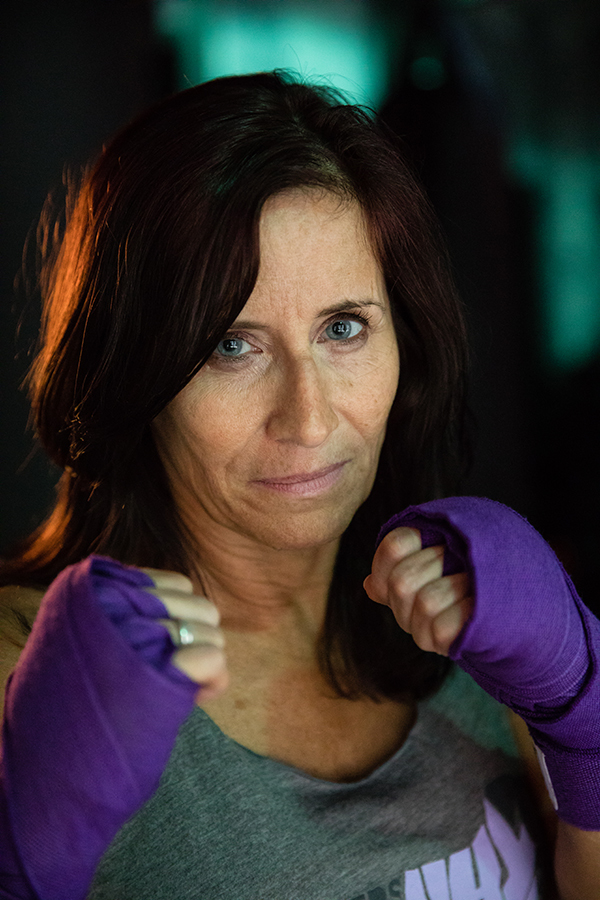 $5,550
111% Raised of $5000 Goal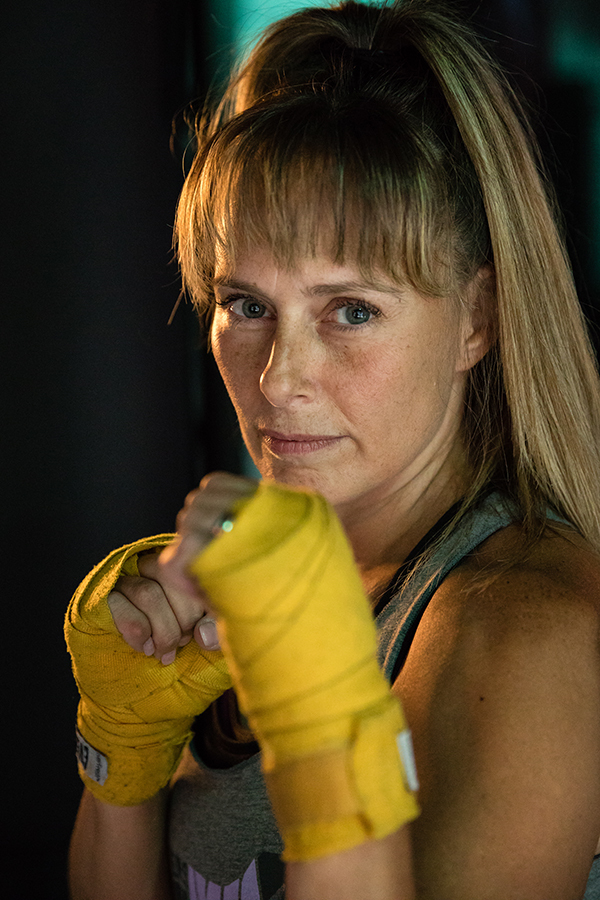 $8,383.36
168% Raised of $5000 Goal
111% Raised of $5000 Goal
168% Raised of $5000 Goal
Fitness Studio Owner/Trainer
Small Business/Wine Shop Owner