Nicole Bezreh
Total Raised
$8,878,012.33
Donate
The Heart Attack
$13,175
132% of $10,000 GOAL
45 DONATIONS
Nicole Bezreh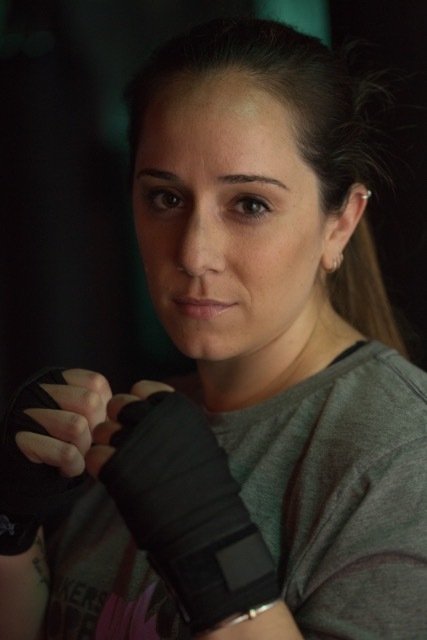 $13,175
132% Raised of $10000 Goal
45 donations
Age

31

Weight

160lb

Gym

BoxSmith

Occupation

Cardiac Nurse
"It doesn't get easier. You get stronger."
When I started this incredible journey three years ago, the goal was fitness and sanity. Boxing was an escape from my busy work and school schedule. Going to classes at Boxsmith became one of my favorite parts of the week! When I learned about Haymakers, I was impressed and inspired. Here I am, years later, and enthusiastic about participating in Haymakers! Why?...Because I like to challenge myself, physically and mentally…Because I believe in setting goals and achieving your dreams…Because I've had so much fun going to previous Haymaker's events…Because I want to make a difference… Because I would punch cancer in the face if I could…
I am fighting especially in honor of my friends and family including my grandmother, Shirley, my grandfather, John, my aunt, Judi, and my friends, Rory and Lis. I am fighting in memory of Adam, who will be my brother's best man from heaven late October.
I am fighting for a cure so that no one else has to endure the fight against cancer.
Thank you to everyone supporting me along the way! I hope to see everyone at the House of Blues on October 5th!
$50 from Sarah & Brandon

132% of $10,000 Goal

Go Nicole!

$100 from Paul & Melissa McCormick

131% of $10,000 Goal

You're awesome!

$50 from Vanessa Poirier

130% of $10,000 Goal

Can't wait to see you kick butt tonight!!

$100 from Carolyn Conroy

130% of $10,000 Goal

Way to go Nicole- been fun watching you train at BoxSmith!

$75 from Keryn Connelly & Matt Clifford

129% of $10,000 Goal

Godlike tonight girl! Rooting for you!

$50 from Rebecca Leach

128% of $10,000 Goal

Kick ass, girl!! You're amazing!!

$100 from Katie and Allyson

127% of $10,000 Goal

Good luck Nicole! So proud of you!

$100 from Marion & Duncan Fisher

126% of $10,000 Goal

Congratulations Nicole

$50 from Marissa Levine

125% of $10,000 Goal

So proud of you, Wifey!!! Can't wait to see you kick some butt!

$105 from John & Elissa Hemmingsen

125% of $10,000 Goal

Nicole "the killer bee" Bezreh! Best of luck. Love you and your dedication!!

$50 from Eddie Lau

124% of $10,000 Goal

Way to go Nicole! Sorry I won't be able to make it to your bout. Kick some ass.

$50 from Eileen Scondras

123% of $10,000 Goal

Good Luck!

$20 from Jane Maffie-Lee

123% of $10,000 Goal

You are an amazing and brave woman. I am a lucky person to know you!

$50 from Brenda Carroll

123% of $10,000 Goal

$25 from Joan McGovern

122% of $10,000 Goal

$200 from Krattenmaker, O'Connor & Ingberpc

122% of $10,000 Goal

$50 from Mike & Mary Sullivan

120% of $10,000 Goal

Thanks for fighting for cancer cures! xo

$50 from Maureen Piotrowski

120% of $10,000 Goal

Hey Nicole! I am SO impressed that you are doing this! You are so strong, you'll do great. And you're raising so much money to a good cause. I'd be there to watch if I could, but I'm rooting for you!!

$25 from Anonymous

119% of $10,000 Goal

$1,200 from Bar Night Fundraiser

119% of $10,000 Goal

Thank you to everyone that came or bought raffles/squares!!

$25 from cristina banson

107% of $10,000 Goal

way to go Nicole! so proud of you doing this for all my love one

$50 from Jon Bovarnick

107% of $10,000 Goal

$200 from Wexford St Automotive (Gina & Will)

106% of $10,000 Goal

Sorry we can't be there but good luck in the ring!

$30 from Anonymous

104% of $10,000 Goal

Good luck!

$50 from Laurie Goulding

104% of $10,000 Goal

Good luck!!! 🍀

$50 from Anonymous

103% of $10,000 Goal

You go girl!

$1,000 from Renee & Brendan (from squares!)

103% of $10,000 Goal

We are so proud of you and your hardwork!! We cannot wait to see you kick butt!

$50 from T A Stratton

93% of $10,000 Goal

Get it done kid.

$100 from Jenna & Ryan

92% of $10,000 Goal

Can't wait to see you rock it out there after all your hard work in the ring and fundraising for this amazing cause!

$50 from Erica Dooley

91% of $10,000 Goal

Go Nicole!

$100 from Shirley Bezreh

91% of $10,000 Goal

Good luck Nicole!

$50 from Diane Gay

90% of $10,000 Goal

$75 from Katherine Vettraino

89% of $10,000 Goal

kick some cancer ass Nicole!

$7,695 from Ticket Sales

88% of $10,000 Goal

$100 from Chris & Jim Innamorati

12% of $10,000 Goal

Good Luck, Nicole Show them what you're made of, girl...

$50 from Diane, Jason, & Hunter White

11% of $10,000 Goal

Nicole we are all so proud of you ! Keep up the good work 👍😘

$100 from Matt & Melissa Hughes

10% of $10,000 Goal

$500 from Plumbers & Gasfitters Local Union 12

9% of $10,000 Goal

$50 from Bryan F.

4% of $10,000 Goal

$50 from Mary and Michaela

4% of $10,000 Goal

Good Luck!

$50 from Kate Kerins

3% of $10,000 Goal

Get it girl!

$50 from Christine and Jim Bezreh

3% of $10,000 Goal

Good luck!

$100 from Andy Otovic

2% of $10,000 Goal

I support anything and everything you do in life. Super proud of you =)

$50 from Kylie

1% of $10,000 Goal

$50 from Becca Freedman

1% of $10,000 Goal

Amazing event-- have fun!

Registered For Haymaker for Hope
Close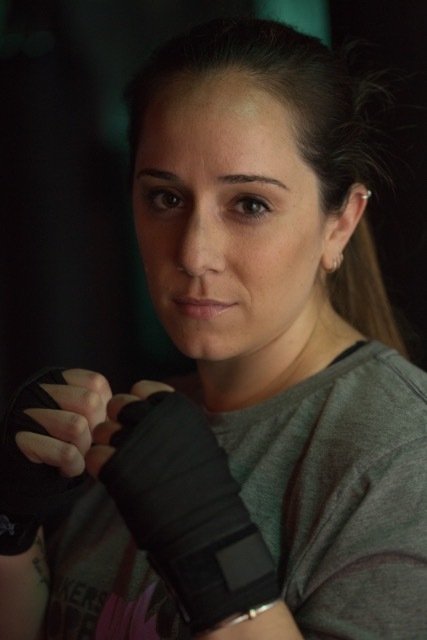 $13,175
132% Raised of $10000 Goal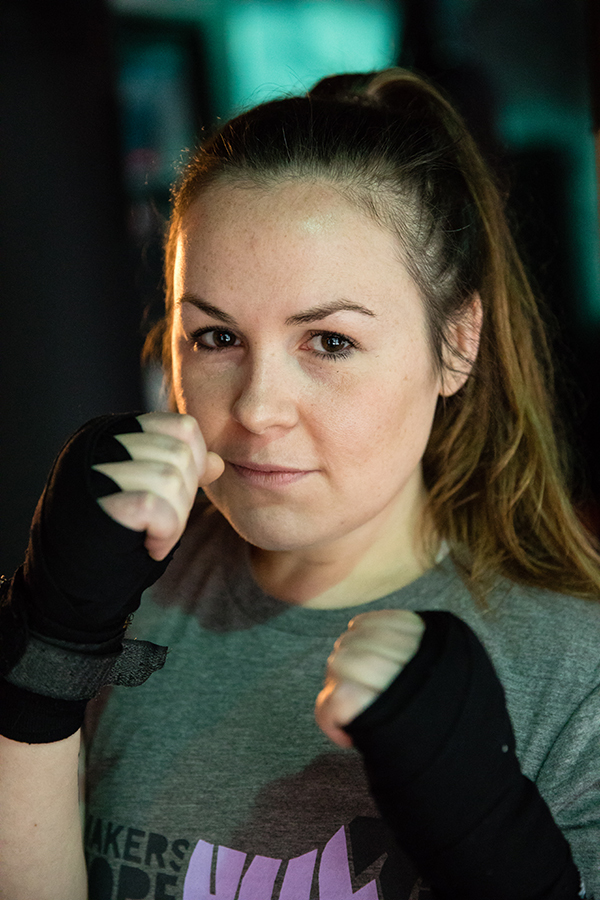 $3,820
76% Raised of $5000 Goal
132% Raised of $10000 Goal