Natasha Moustache
Total Raised
$8,878,012.33
Donate
Moustache
$10,471
105% of $10,000 GOAL
94 DONATIONS
Natasha Moustache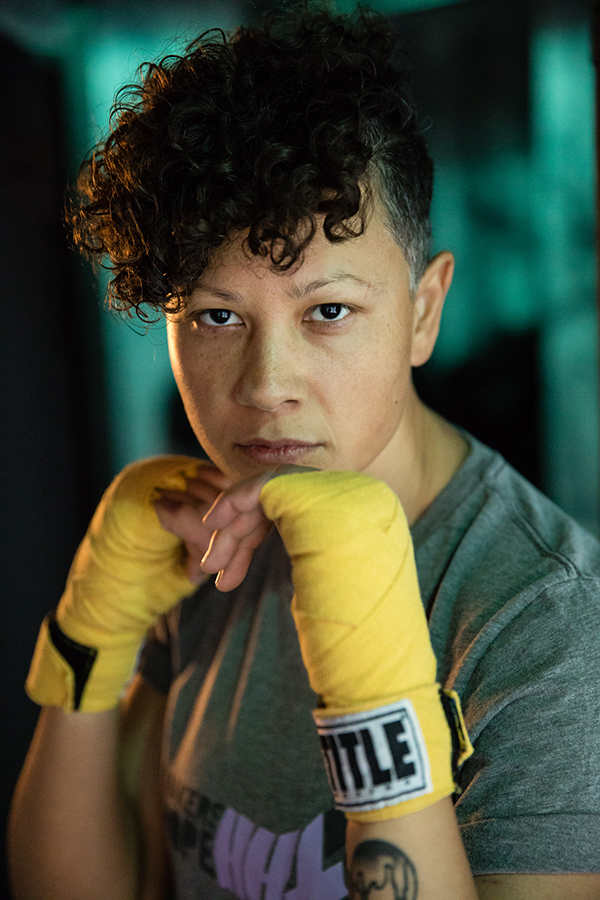 $10,471
105% Raised of $10000 Goal
94 donations
Age

35

Weight

153lb

Gym

Grealish Boxing

Occupation

Photographer
"Champions aren't made in the gyms. Champions are made from something they have deep inside them - a desire, a dream, a vision." - Muhammad Ali
My downstairs neighbor recently passed from cancer. When she told me she was sick, I responded that cancer was like herpes, everybody has it. She laughed. She laughed because it was funny, but also because it's true.
I could easily dedicate this fight to my mother, who beat cervical cancer when I was a child. I distinctly remember her getting yearly check-ups to make sure it hadn't come back long before I could conceptualize the idea of cancer or even death. However, the truth is cancer has impacted the lives of so many around me that fighting for one person doesn't quite parallel how prevalent cancer has been in my life. My mother, two uncles, an aunt, two ex's fathers, a teacher, a former employer's wife just to name a few; the list goes on and on and on because cancer affects everyone. And it will continue to affect us all until we find a cure through research and the funding of that research.
Haymaker's makes this possible. It allows someone like me to make a greater financial impact through sport and training than I would be able to make on my own. And since I love an end goal (and looking like a tough guy) this fight is a no brainer for me.
I'm asking for your help and support on this journey. Join me by donating, whatever you can, so that on October 5th when I get in the ring and fight for a cure I know I'll have all y'all behind me. Together let's make the greatest impact we can. For those who have left us and those still fighting today. For the family members and loved ones left behind. Help me fight for a cure.
$50 from Joaquín Luis

105% of $10,000 Goal

Because I'm an asshole and I just did this doesn't change how much I love you.

$50 from Ashraf Issa-Samarou

104% of $10,000 Goal

$50 from Padre Edwin

104% of $10,000 Goal

Kick butt and thanks for being an inspiration.

$50 from Uby

103% of $10,000 Goal

$50 from Anonymous

103% of $10,000 Goal

For papa Roy. He also loved Garth.

$25 from Nagib Charles

102% of $10,000 Goal

Kick ass

$2,600 from Beam Suntory

102% of $10,000 Goal

$50 from Desiree Modano

76% of $10,000 Goal

So many touched by or lost to this horrible disease. Thanks for putting your mug on the line to raise funds and awareness. You rock!

$100 from Andrea Lang

75% of $10,000 Goal

Go get em Natasha!!!

$70 from Winter Michael

74% of $10,000 Goal

$50 from Dracula

74% of $10,000 Goal

$50 from Wiz

73% of $10,000 Goal

Your the greatest fighter I know. So proud of you Natasha!!!

2 lbs lost

2LBuntil155LB GOAL

last day of sparring before the fight w this crew. legit couldn't have asked for a better group or a better gym. thank you Grealish's!

$250 from Carl Billioni

73% of $10,000 Goal

$100 from BB

70% of $10,000 Goal

❤️ don't get hit

beatings are a give and take kinda deal

$100 from Ricardo Rodriguez

69% of $10,000 Goal

$25 from Matty

68% of $10,000 Goal

Rock it gurl

$50 from Wendy mom + michael

68% of $10,000 Goal

Give em hell. We love you.

T-15 days and counting. Working on them abs!

$20 from H.H. <3

67% of $10,000 Goal

Give it HELL

$25 from Ryan Brown

68% of $10,000 Goal

Love you.

$25 from Mary Bee

67% of $10,000 Goal

$50 from Carol Sun

67% of $10,000 Goal

$100 from Thiago Camargo

66% of $10,000 Goal

$50 from Take Magazine

65% of $10,000 Goal

DO IT!

$30 from Daniel Alonso

65% of $10,000 Goal

You're amazing, fight the good fight. English.

$50 from Ken Rivard

65% of $10,000 Goal

Don't drop your guard!

$50 from Doreen Volcere

64% of $10,000 Goal

$50 from Steph McCabe

64% of $10,000 Goal

Good luck!

$50 from Kalliopi

63% of $10,000 Goal

You're a total knockout.

$100 from Claire Bertin-Lang

63% of $10,000 Goal

Go Natasha!

$50 from Kelly Hansen

62% of $10,000 Goal

$100 from Beckaly Franks

58% of $10,000 Goal

$81 from Micha

61% of $10,000 Goal

Go get em, lion!

$20 from Rebecca Zuman

60% of $10,000 Goal

TKO BABY!!

$128 from Cooper

60% of $10,000 Goal

You got this girl!

$50 from Melissa

59% of $10,000 Goal

Thanks for doing this! Good luck!!

$20 from Meghan Dunn

58% of $10,000 Goal

For all of those out there fighting for their lives, stay strong and keep your head up. You are amazing for doing this!!

when you start giving bloody noses instead of just getting them! YASSSSSSSS!

0 lbs lost

0LBuntil155LB GOAL

I gave up on treats and alcohol. Which are basically treats.

2 lbs lost

5LBuntil150LB GOAL

I gave up on treats

$21 from Sheima

57% of $10,000 Goal

Dedicated to everyone choosing to make themselves better daily - no matter what the cost.

$200 from Alexa

57% of $10,000 Goal

Proud of you

$30 from Maureen Hautaniemi

55% of $10,000 Goal

$100 from Val

55% of $10,000 Goal

Kick ass!

$20 from Leslie Grenier

54% of $10,000 Goal

Kick some ass, Tash!

$50 from Susan Berstler

53% of $10,000 Goal

Thanks Natasha for doing this! #fuckcancer

$100 from Vaughn Sills

53% of $10,000 Goal

$100 from Kathy Pashman

52% of $10,000 Goal

I'm so proud of you !! Go Girl !!❌⭕️❌⭕️

$50 from Melissa Laubstein

51% of $10,000 Goal

Looking fierce!!

$50 from Clairessa

50% of $10,000 Goal

$20 from Lydia Ermilio

50% of $10,000 Goal

Killin 'em with kindness! Xo

$25 from Christine Tan

50% of $10,000 Goal

$50 from Natasha Vianna

49% of $10,000 Goal

Good luck!!

$50 from Emma T.

49% of $10,000 Goal

Amazing!!!

$1,490 from Ticket Sales

48% of $10,000 Goal

$50 from Phil Dunn

33% of $10,000 Goal

Rock'em Sock'em

$50 from Marco

33% of $10,000 Goal

$25 from Anonymous

32% of $10,000 Goal

Good luck, Natasha!

$50 from Marsha Dunn

32% of $10,000 Goal

For my mother who didn't get to knock it out

Can't say I'm mad about it. Thankful to have an experienced fighter to spar with!

First bloody nose

$10 from Anonymous

32% of $10,000 Goal

What you are doing is wonderful!

$100 from Victor Paone

32% of $10,000 Goal

$50 from -E

31% of $10,000 Goal

Give it all you got! Thanks for raising money & awareness. -E

$50 from Amy Wong

30% of $10,000 Goal

$100 from Richard Leute

30% of $10,000 Goal

$500 from ANNE MOUSTACHE

29% of $10,000 Goal

DEDICATING IN THE MEMORY OF HANNJORG RENKEWITZ, NATASHA'S GODFATHER, WHO WE LOST TO MELANOMA.

$100 from jim holsworth

24% of $10,000 Goal

Nice involvement Natasha

Conditioning days! That gradation on our shirts is sweat. Smiling was difficult, physically.

$50 from Josh Carr

23% of $10,000 Goal

Kill it girl!!! Hope you are doing well. Always here to support you.

$50 from Alfred Gilbert

22% of $10,000 Goal

$50 from Cornelia "Korona" Szustka

22% of $10,000 Goal

Happy slightly belated Birthday! You'll be fighting on mine :) Happy training!

$100 from BonBon, Rubenstein + Alex

21% of $10,000 Goal

Give 'em hell !

$100 from Babs, Erika, Tony, Dylan & Bailey xxxxx

20% of $10,000 Goal

Happy Belated Birthday Tasha! We love you and we're rooting for you!

First time I got hit…

(like, really hit, during sparring)

First sparring/getting hit

$50 from Monkey

5% of $10,000 Goal

$50 from Steve Schneider

19% of $10,000 Goal

$50 from Kennedy Elsey

19% of $10,000 Goal

Kick some butt!!

$50 from Kate Gerwin

18% of $10,000 Goal

$300 from Steve Schnelwar

18% of $10,000 Goal

With my blessing and my love, in your honor and in my mother's who passed almost 11 years ago. Fight that good fight!!

$25 from Gina Kent

15% of $10,000 Goal

💥🥊🏆

$100 from Xania V. Woodman

14% of $10,000 Goal

In loving, fighting, dancing, singing memory of one badass lady I got to know all too briefly. July 5 will always be #LaurelMayDay to me. <3

$50 from Andrea Fung Dimas

13% of $10,000 Goal

Harvest the Chi!

$20 from Skye :)

13% of $10,000 Goal

$50 from Jackie and Paul Thompson

13% of $10,000 Goal

Kick some ass for Mike Ratchford!!

$25 from Jess Slevin

12% of $10,000 Goal

You're the best, Natasha!

$50 from Suzanne

12% of $10,000 Goal

Get em girl! Xox

$250 from Anonymous

11% of $10,000 Goal

$101 from Jac

9% of $10,000 Goal

If at first you don't succeed...dust yourself off and try again, you can dust it off and try again, try again

$50 from Luis Núñez

8% of $10,000 Goal

Love you Natasha!

$100 from Jessica Rybka

7% of $10,000 Goal

$100 from Shannon TenBroeck

6% of $10,000 Goal

In honor of all who have battled and those we've lost, especially my dad.

$50 from Anonymous

5% of $10,000 Goal

I'm making this donation in honor of my cousin, who beat back Hodgkin's lymphoma and is the bravest and most resilient person I know. Also, Natasha, I'm so proud of you, and I know you're going to kick some ass all in the name of an incredibly worthy cause.

$100 from Dr. Rick Trembleton

4% of $10,000 Goal

knock em outta the fahkin pahk

$25 from John Garda

3% of $10,000 Goal

The Shadow, R.I.P.

$50 from Smashley

3% of $10,000 Goal

Woohoo!!! In the name of MFR, kick ass!!!

$50 from Willem Van Leuven

3% of $10,000 Goal

Good luck! Keep those feet moving and your guard up!

$50 from Kelsey G.

2% of $10,000 Goal

Crush it, for the Angels.

$100 from #Brittrell

2% of $10,000 Goal

Love you, good work

$10 from Chris Rogers

1% of $10,000 Goal

Do it up

$5 from Chris Hurley

1% of $10,000 Goal

Best of luck!

wait...are we not mugshotting? my bad.

Day 2. At least the nausea has subsided. Mostly.

Chose intro song

First work out

7LBuntil150LB GOAL

I gave up on simple carbs, anything processed, dairy, pretty much anything i didn't cook.

Back at it and feeling the heat! How long does it take till it stops hurting?

$50 from Matt Eisenman

1% of $10,000 Goal

Love you so much

Registered For Haymaker for Hope
Close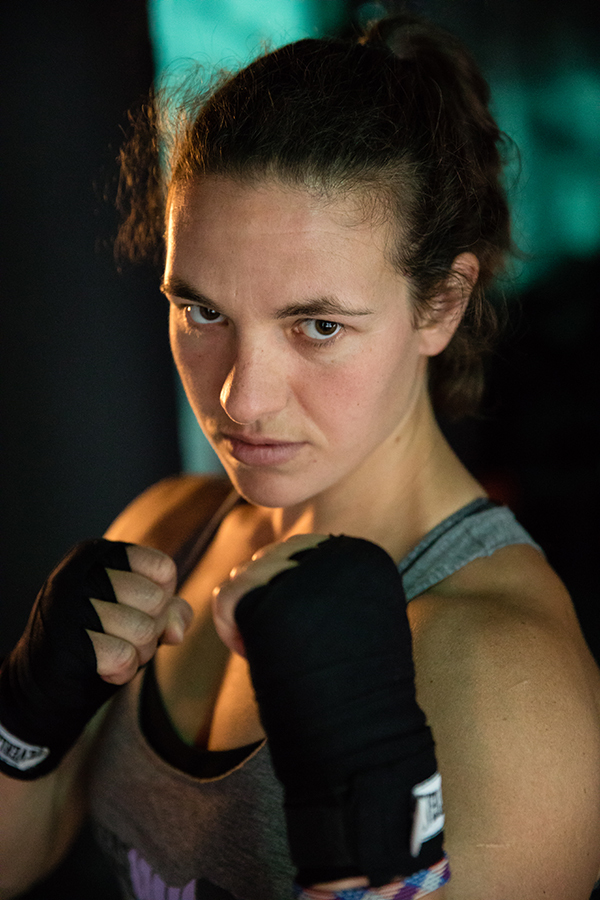 $8,455
113% Raised of $7500 Goal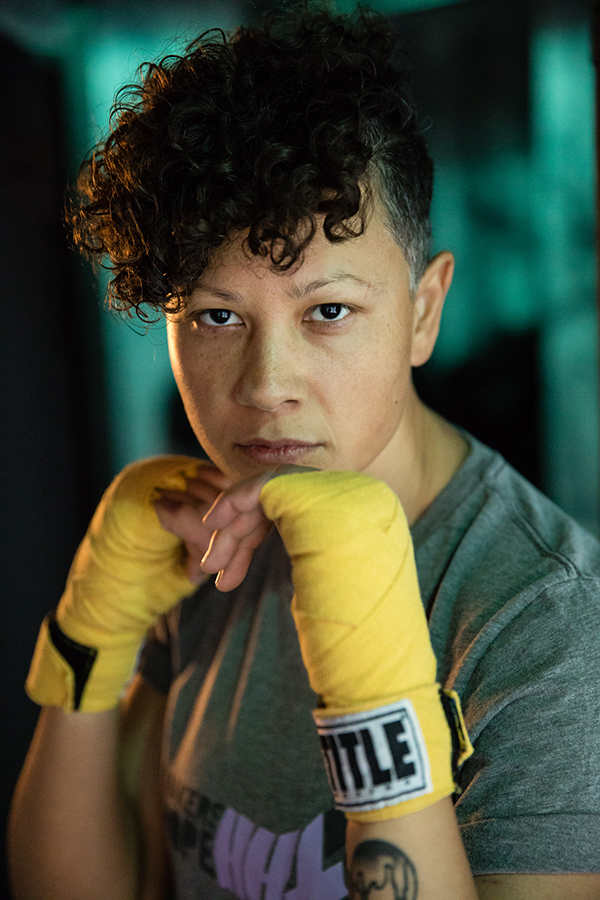 $10,471
105% Raised of $10000 Goal
113% Raised of $7500 Goal
105% Raised of $10000 Goal