Kate Merrill
Total Raised
$8,878,012.33
Donate
Upstate Kate
$10,860
109% of $10,000 GOAL
76 DONATIONS
Kate Merrill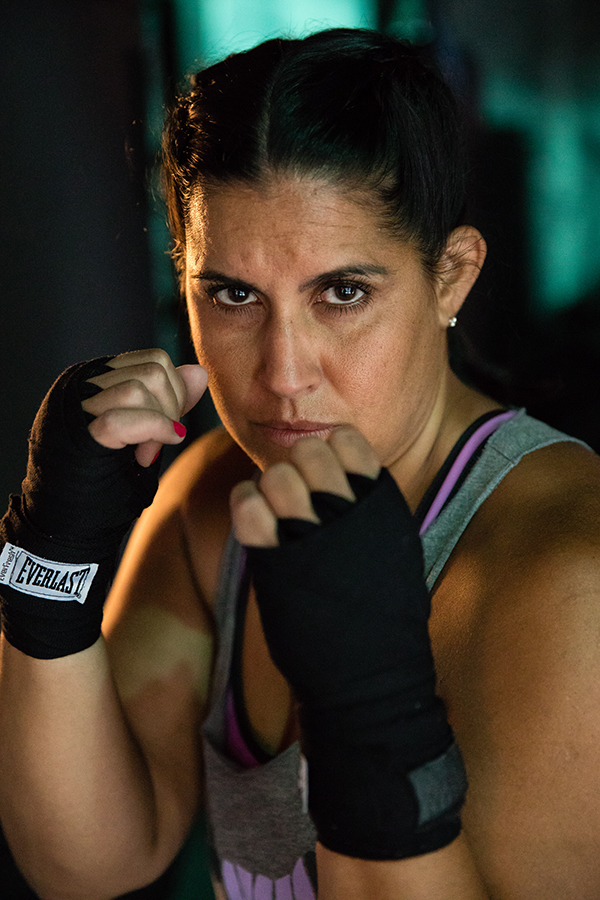 $10,860
109% Raised of $10000 Goal
76 donations
Age

37

Weight

158lb

Gym

Jim McNally Boxing

Occupation

Registered Pediatric Nurse
"You never know how strong you are until being strong is the only choice you have"

"It's ok to be scared. Being scared means you're about to do something really, really brave"
I am fighting for my best friends daughter,
6 year old Savanah. Savanah was
diagnosed with retinoblastoma at just 9
months old. She is fighting a battle no
child should fight. She is an amazingly
strong, brave little girl who is an
inspiration.

I fight for all those who have lost their
battle with this horrible disease, especially
my Uncle Frank who fought long and
hard. I fight for all my friends who have
watched loved ones battle for their lives. I
fight for all the families who have been
affected by this horrible disease in one way or another. I fight for those who continue to fight everyday. I'm fighting
for a cure.
$100 from Sarah Zack Hewitt

109% of $10,000 Goal

You rock!!!

$50 from Erin Carlson

108% of $10,000 Goal

$50 from Anonymous

107% of $10,000 Goal

$100 from Billy,Erin,Brendan & Caroline

107% of $10,000 Goal

Go Upstate!!!

$100 from Danielle O'Donoghue

106% of $10,000 Goal

Good Luck Kate!

$25 from Anonymous

105% of $10,000 Goal

$100 from Kristen and Daman Cuzmanes

104% of $10,000 Goal

You are amazing Upstate Kate! You are going to kick some butt! So so proud of you! Xoxoxo peace love 6 south

$50 from Linda and Mark

103% of $10,000 Goal

You can do this Kate! You have worked hard to help fight the big C. c

$25 from Mike Monahan

103% of $10,000 Goal

Thank you for doing this awesome work and I know you are going to do awesome

$10 from Kristle Weadick

103% of $10,000 Goal

$50 from Anonymous

102% of $10,000 Goal

$100 from BOVA

102% of $10,000 Goal

UPSTATE!!! INSIDE!

$60 from David Crowell

101% of $10,000 Goal

Good luck Kate "Keep Punching!"

$50 from Matt Betzenhauser

100% of $10,000 Goal

Bring it Kate!

$100 from Tara Dearborn

100% of $10,000 Goal

This is so amazing Good luck!!!

$100 from Jen Boviard

99% of $10,000 Goal

You've got this!!

$50 from Sonia Almeida Santos

98% of $10,000 Goal

Go get em Kate!!! Show them who's "charge" now 😉Love ya girl! Awesome cause 👏🏽 Xoxox😘

$50 from Karen Feeney

97% of $10,000 Goal

Knock out cancer!!!! Go get 'em Kate!

$25 from Angela

97% of $10,000 Goal

That's awesome what you are doing ! Go get em Kate !

$50 from Suzy Zaganjori

97% of $10,000 Goal

$50 from Susan Wooten

96% of $10,000 Goal

Good Luck, your the best for a great cause!

$100 from Julie Merrill

96% of $10,000 Goal

Way to go, Kate! Proud of you and the hard work you've put in!

$25 from Cailin O'Flaherty

95% of $10,000 Goal

Go get 'em, Kate! Can't wait to see you knock out your competition! ☺️🥊

$60 from Merissa S.

94% of $10,000 Goal

$5,980 from Ticket Sales

94% of $10,000 Goal

$100 from Viviane Nasr

34% of $10,000 Goal

$100 from Jane Merrill

33% of $10,000 Goal

Thanks for fighting the good fight against cancer!

$50 from Nikki and Derek

32% of $10,000 Goal

UPSTAAAAATE! You go, girl!

$40 from Cindy Bosse

32% of $10,000 Goal

$100 from Paul & Sheila Betzenhauser

31% of $10,000 Goal

$50 from Steph

30% of $10,000 Goal

Sooooo proud of you!! UP STAAAAATE!!

$100 from Aunt Yoid and Uncle Chip

30% of $10,000 Goal

$50 from Brenda Brawn

29% of $10,000 Goal

So proud of you! Protect your beautiful face!!!

$50 from KW

28% of $10,000 Goal

$50 from Maria Valenza

28% of $10,000 Goal

$100 from Katia dicenso

27% of $10,000 Goal

So proud of you Kate!!!

$50 from Anonymous

26% of $10,000 Goal

$25 from The Libby Family (Bryce & Sloane)

26% of $10,000 Goal

$15 from Chase & Max Korba

25% of $10,000 Goal

Go get em!

$50 from Douglas Gould

25% of $10,000 Goal

$50 from Jillian Hester

25% of $10,000 Goal

$100 from Ferne Lemieux I know your going to win!!

24% of $10,000 Goal

I know your going to win!!! Ed will be on shoulder!!

$50 from David Brown

23% of $10,000 Goal

Go Kate!!!

$25 from Eileen Skocdopole

23% of $10,000 Goal

You got this, momma!!!

$100 from Jesse

22% of $10,000 Goal

I'm scared for your opponent.

$25 from Beth Hawkins

21% of $10,000 Goal

Go Kate! You're gonna do great!

$100 from Avinash Shukla

21% of $10,000 Goal

You got this!

$50 from John Kheir

20% of $10,000 Goal

So proud of you, Kate!

$50 from Julie-Leah J. Harding

20% of $10,000 Goal

Best of Luck!!

$20 from Karen Hinsley

19% of $10,000 Goal

You go girl!! I am so impressed.

$100 from Karen Miller

19% of $10,000 Goal

Can't wait to see you in action!! xo

$100 from Lacie fillippini

18% of $10,000 Goal

$100 from lisa bergersen

17% of $10,000 Goal

Write your message here

$50 from John and Lisa Taraska

16% of $10,000 Goal

Thank you For fighting for a great cause and always being there for Susan!

$100 from Al and Colin

16% of $10,000 Goal

Get 'em Kate!

$75 from Danielle

14% of $10,000 Goal

When you make up your mind and commit to a goal, there is nothing that can stop you! Good luck!

$50 from The Noon Family!!!

14% of $10,000 Goal

You go girl!! You got this, Kate!!

$100 from Kraig Kissinger @ Mark Brown

13% of $10,000 Goal

Kate, We're honored to be able to support you to help raise money to find a cure .

$100 from Audrey

12% of $10,000 Goal

Have fun and don't spend a lot on your prefight manicure!

$25 from Emily Simy

11% of $10,000 Goal

Happy to donate, for such a great cause! Good Luck Kate! :)

$25 from Anonymous

11% of $10,000 Goal

$50 from The Burnhams

11% of $10,000 Goal

You are already a winner in my book! We are happy to support you in your fight for a great cause! Go get em girl!

$100 from Jim D

10% of $10,000 Goal

Lead with your right.

$50 from Mark Alexander

9% of $10,000 Goal

Look out-- Kate's coming!.

$50 from Sarah Wilson

9% of $10,000 Goal

Kate!!! What a great cause!! You will do great!! I believe in you girl! One of the strongest badass mommys I know!!! Love you! Xoxo

$100 from Kelly Zegarelli

8% of $10,000 Goal

Boston better watch out, here comes Kate! So proud of my friend and her courage!

$100 from Jenny Coyle

7% of $10,000 Goal

Kick butt my awesome friend!! xoxo

$100 from Ann Rich

6% of $10,000 Goal

Yay Kate! You rock 😘

$100 from Jim Tedesco

5% of $10,000 Goal

Anything for Joe and Susan.. and as much and I say I would fight you I 100% know better!! Good Luck Kate!

$25 from Sarah Beard

4% of $10,000 Goal

Write your message here

$50 from Edward P Walsh

4% of $10,000 Goal

Write your message here

$25 from Katie O'Connor

4% of $10,000 Goal

You got this!

$200 from The Lupien Family

3% of $10,000 Goal

We love you Kate! We are so proud of you!

$50 from Pat O'Brien

1% of $10,000 Goal

Good Luck Kate!!Write your message here

$50 from Abi Barella

1% of $10,000 Goal

Go Queek

$25 from The DiBellas

0% of $10,000 Goal

Goodluck!

Registered For Haymaker for Hope
Close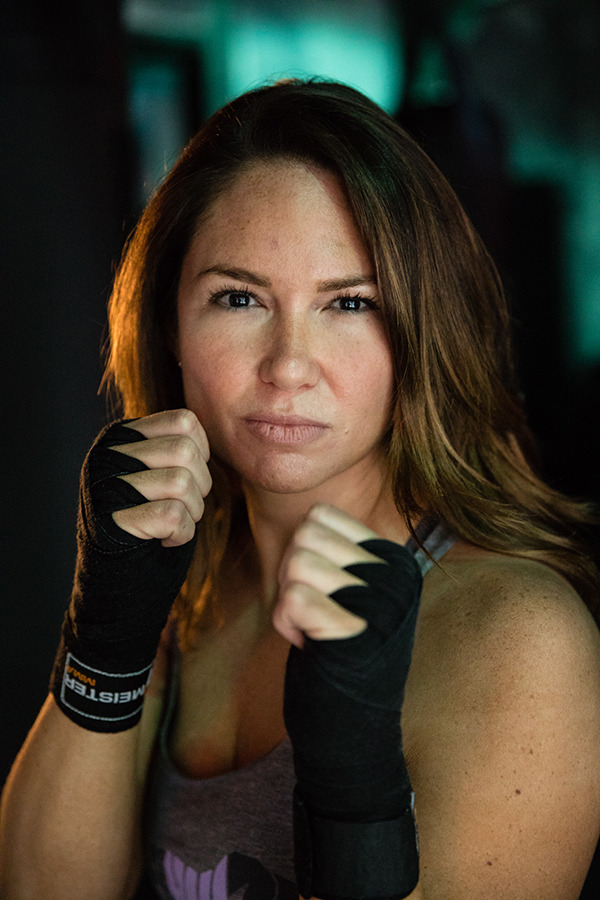 $8,910
127% Raised of $7000 Goal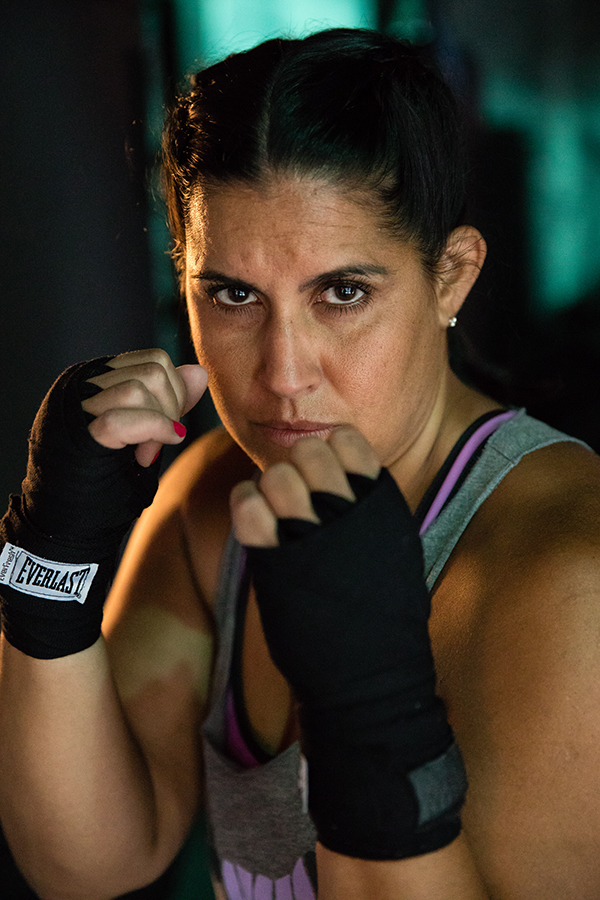 $10,860
109% Raised of $10000 Goal
127% Raised of $7000 Goal
109% Raised of $10000 Goal
Registered Pediatric Nurse