Karin Romanowski
Total Raised
$8,878,012.33
Donate
Karinski
$9,330
187% of $5,000 GOAL
58 DONATIONS
Karin Romanowski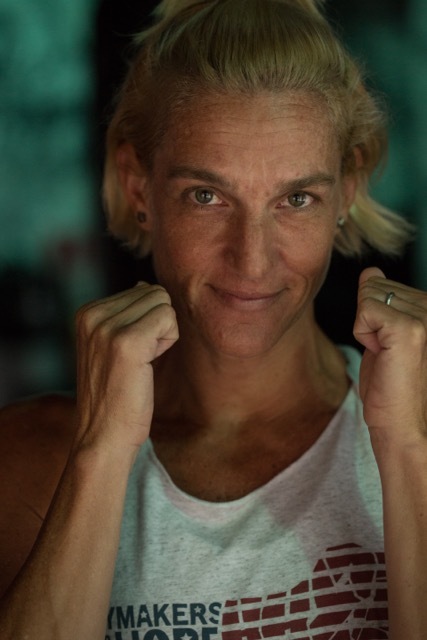 $9,330
187% Raised of $5000 Goal
58 donations
Age

46

Weight

135lb

Gym

Firicano Boxing & Fitness Center

Occupation

Mom/Fitness Instructor
Haymakers for Hope's mission is to knockout cancer the only way we know how, by literally fighting for a cure.
"I can do this, I thought. Then: And even if I can't, I have to." -Author Unknown
We give everyday men and women the opportunity to fight back against this terrible disease by training for, and competing in charity boxing events to raise money and awareness. To prepare for each event, we combine the efforts of the first time amateur boxing participants, local boxing gyms and volunteers. We hope to help give life saving researchers the resources needed to fully focus their efforts on finding a cure.
When someone finds out they have cancer, I would imagine their world stops for a moment...suddenly, everything is different; they have been handed a "fight card" with their name on it to a fight they did not sign up for, can't train for, nor can they forfeit and choose to walk away.
I HAVE chosen this fight, I WILL train hard for this fight and I WILL NOT walk away from an opportunity to show those battling cancer that I am in their corner; they are not fighting alone. Neither of us can let the fear of losing our fight overcome our courage and determination to face our opponent with everything we have, whether it's cancer or another fighter in the ring.
There is a fighter in each of us...if we respect that fighter within, hope stays alive.
$50 from The Rosello Family

187% of $5,000 Goal

Go get 'em, Rinna! We're so proud of you and thankful for your fight against cancer - can't wait to see the highlight reel! We love you lots!

$50 from Michael Pistorino

184% of $5,000 Goal

let's go champ!

$25 from The Henaghan's

186% of $5,000 Goal

Go get 'em Karin! Good Luck!

$50 from The Pouliot Family

185% of $5,000 Goal

Good luck Karin!

$25 from The O'Keefe's

183% of $5,000 Goal

$30 from Hook family

183% of $5,000 Goal

You've totally got this! Fight hard! We're all cheering for you!

$50 from Lauretano Family

182% of $5,000 Goal

Good luck Karin!

$50 from Paula, Yianni, Lea and Anna

181% of $5,000 Goal

Great job training and promoting such an awesome cause!!

$50 from Janeese and Hector

180% of $5,000 Goal

Thank you, Karin, for helping to fight against cancer. Pops will be looking down from above, cheering you on. Stay strong and fight like a girl! Love you!

$50 from San Lampert

179% of $5,000 Goal

You are amazing!

$75 from The Brown Family

178% of $5,000 Goal

$20 from Anonymous

177% of $5,000 Goal

$50 from The Krasco Family

176% of $5,000 Goal

KIck cancers butt! You've got this.

$50 from Jennifer Perduyn

175% of $5,000 Goal

You got this Karin!!! Your the best!! Love Jen

$50 from The Abbott Family

174% of $5,000 Goal

Karin, you are an inspiration! We are donating in memory of my late husband Ron Wood.

$250 from Alex & Beth deLaricheliere

173% of $5,000 Goal

Amazing Karin! Kick some ass!!!

$100 from Annmarie Goodspeed

168% of $5,000 Goal

$50 from Daniela D'Addio

166% of $5,000 Goal

Great cause! Good luck Karin!

$50 from Meghan &a Jon Mahoney

165% of $5,000 Goal

In memory of Uncle Dan! Knock em out Karin!

$50 from Stacey DiScipio

164% of $5,000 Goal

Go get 'me Karin! You are awesome!

$30 from Bob and Erika Parsons

163% of $5,000 Goal

$20 from Lynda Cooke

163% of $5,000 Goal

Kick some ass, Mama!!

$100 from The Ronan Family

162% of $5,000 Goal

Your amazing! Kill it!

$100 from Diane Schalke

160% of $5,000 Goal

Karin, you're an inspiration to many. Dedicated to Henk, my wonderful mate for 32 years!

$50 from Tom Morrissey

158% of $5,000 Goal

Proud of you Karin!

$50 from Dogger

157% of $5,000 Goal

Sorry we can't make it down for the fight.... xoxo

$100 from Samir J

156% of $5,000 Goal

Best of luck Karin!

$50 from Jennifer Alves

154% of $5,000 Goal

$20 from The Connollys

153% of $5,000 Goal

Good luck Karin

$5,305 from Ticket Sales

153% of $5,000 Goal

$25 from Anonymous

47% of $5,000 Goal

Go Karin! Knockout cancer! Thank you for your efforts. We love you!

$50 from Gretchen Fisher

46% of $5,000 Goal

Kick butt!

$50 from Enzo and Sonny

45% of $5,000 Goal

Good Luck Karinski!

$50 from Becca and Steve

44% of $5,000 Goal

You are amazing and inspiring! Kick butt!!

$200 from Nazarian&sons Landscaping

43% of $5,000 Goal

In memory of Peter Boulous

$50 from Kim Moll

39% of $5,000 Goal

Inspired by you! Go kick some butt!

$15 from Sofi

38% of $5,000 Goal

Good luck mom! You are going to do great!!!

$10 from Maija😀

38% of $5,000 Goal

Good luck Mom! I love you!

$10 from Your favorite daughter (Luci)

38% of $5,000 Goal

$10 from Your son

37% of $5,000 Goal

You are going to kick her butt.

$25 from Liz M.

37% of $5,000 Goal

$50 from The Scullys

37% of $5,000 Goal

For those we miss so dearly & for those fighting for their lives...kick ass Karin!

$100 from Erin & Noah Nazarian

36% of $5,000 Goal

Way to go Karin! We will be there to support you 💜

$300 from Bitcoin Cash

34% of $5,000 Goal

In support of strong women and strong currency :-)

$50 from Tabetha

28% of $5,000 Goal

You're an inspiration to so many! Thank you for supporting such an important cause. Can't wait to cheer you on! 🥊

$100 from The Hardy Family

27% of $5,000 Goal

You will crush this! What an amazing cause with an even stronger fighter!!

$250 from Iva and Tone

25% of $5,000 Goal

To fighting the good fight and bringing a bit more hope to friends and family who are still all too often visited by this despoiler of dreams and futures.

$50 from Tina

20% of $5,000 Goal

You will be awesome. You got this.

$50 from Mary Gilligan

19% of $5,000 Goal

👊👊

$25 from The Mannke's

18% of $5,000 Goal

$25 from Stef Keene

17% of $5,000 Goal

Strong and focused! Hit like a girl and knock out cancer!

$50 from Jaime Jones

17% of $5,000 Goal

Good Luck Karin🥊

$100 from Debbie Bain

16% of $5,000 Goal

Karin- wishing you all the best! You were born to Kick Ass!

$50 from Nicole Lapiana

14% of $5,000 Goal

This is so amazing Karin! In memory of my Mom who fought with strength and dignity for 6 months. #cancersucks

$10 from Linda Daley

13% of $5,000 Goal

Good luck!

$500 from Farkle and Sparkle

13% of $5,000 Goal

Knock out donation for a knock out sister. Knock em out, sluggo!

$100 from L. Pickle

3% of $5,000 Goal

$25 from Bill Childs

1% of $5,000 Goal

You are awesome Karin and working so hard! Thank you for pushing me and always being so positive... Leave it all in the ring!!!

Registered For Haymaker for Hope
Close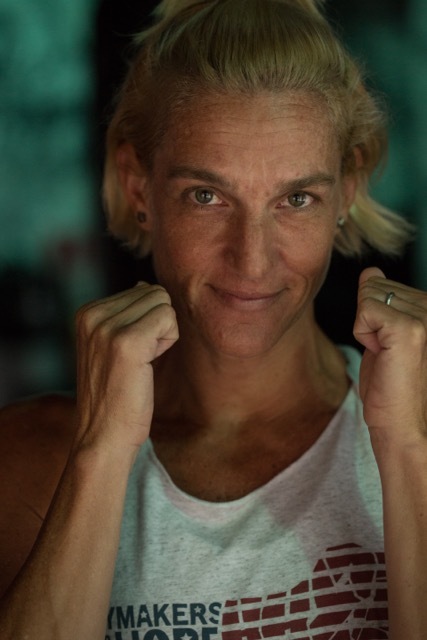 $9,330
187% Raised of $5000 Goal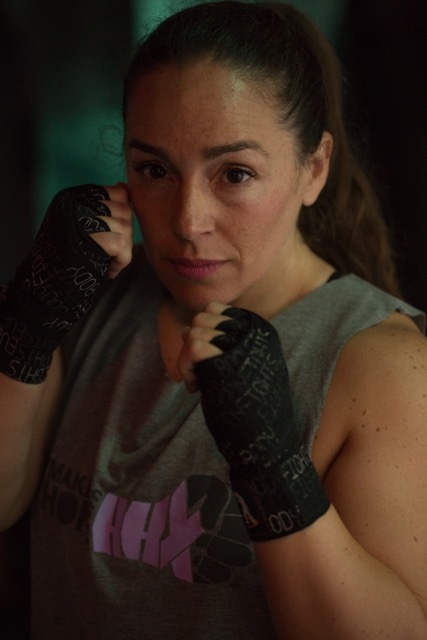 $5,405
108% Raised of $5000 Goal
187% Raised of $5000 Goal
108% Raised of $5000 Goal
Firicano Boxing & Fitness Center
Everybodyfights by George Foreman III