Gregory Copeland
Total Raised
$8,761,772.90
Donate
$68,515
114% of $60,000 GOAL
209 DONATIONS
Gregory Copeland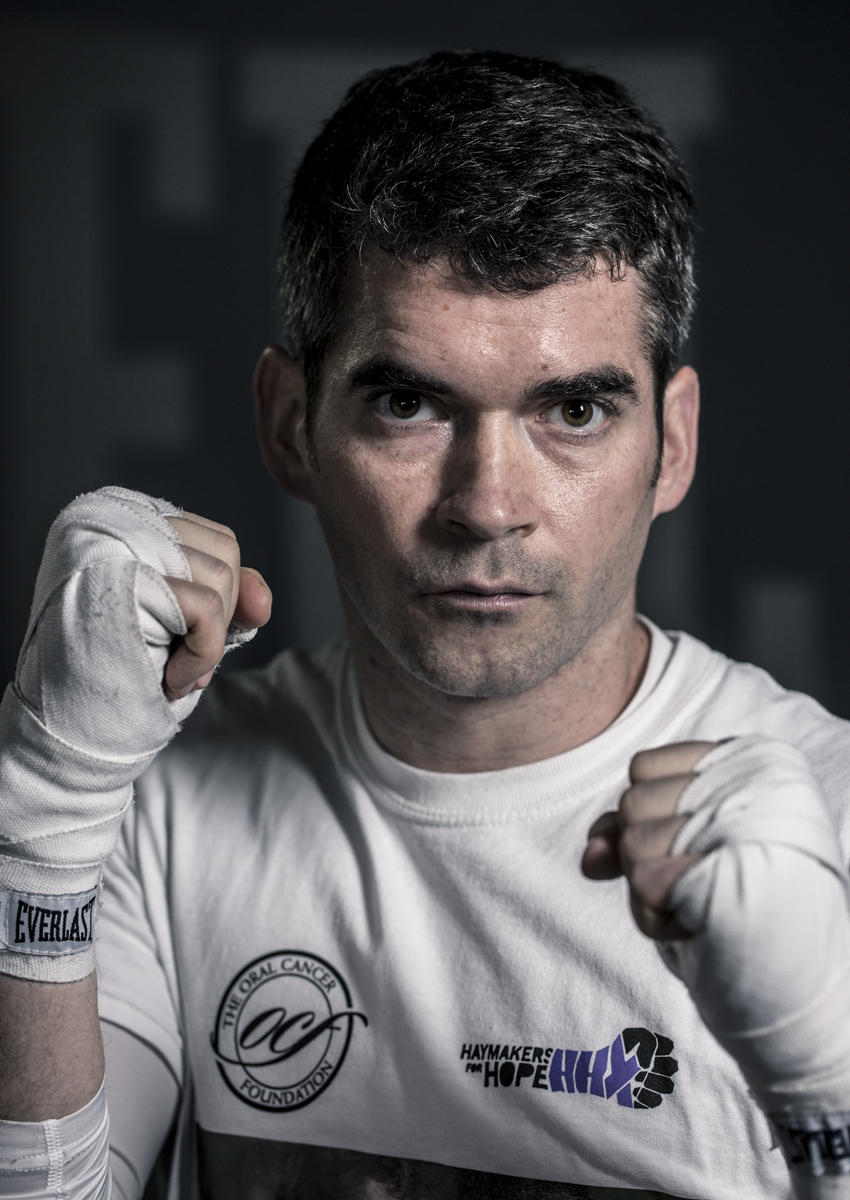 $68,515
114% Raised of $60000 Goal
209 donations
Age

36

Weight

143lb

Gym

Gleason's Boxing Gym

Occupation

Lawyer
"Show me attitude" ~ Joan Guzman
On November 18, 2016, I am competing in Haymakers for Hope's 5th Annual NYC Hope charity boxing event at the Hammerstein Ballroom. I am fighting in memory of Peter Hoffman, a classmate from the American School in London, who fought an aggressive form of tongue cancer. Peter died at the age of 24, just seven months after his initial diagnosis - unable to eat, drink or speak - but with incredible dignity, grace and above all else – courage.

As I train for this fight, I am inspired by Peter and hope to raise lots of money and awareness in his honor. As Peter was dying – in unbelievable distress – he wrote: "[m]y friends and family have always been the most important thing in my life, and I can't thank you enough for being so amazingly supportive of me throughout this entire ordeal. I feel honored and fortunate to have been surrounded by the people I was for these last 24 years, and I only hope that I was able to give back to you even a fraction of what you've all given me. . . . [I]t's a pretty difficult time to try and convey my thoughts. I wish you all the best for your futures, and I only wish I could be there to partake in them. "

This is something no 24-year-old man should be forced to write and is so profoundly brave and heartbreaking – let's fight back in Peter's memory. This is what this event is about – please give whatever you can #ifightforpete #kocancer #oralcancerfoundation. More about Peter and oral cancer to come. All donations are tax deductible, and tickets are now on sale. All proceeds I raise benefit the Hoffman's charity, the Oral Cancer Foundation.
$100 from Matching Gifts

114% of $60,000 Goal

$50 from Toby Zaleski

114% of $60,000 Goal

$100 from Stephanie Long

114% of $60,000 Goal

$200 from Paul Boisi

114% of $60,000 Goal

$300 from Kaitlin Caruso

113% of $60,000 Goal

Good luck!!!

$100 from James elliott

113% of $60,000 Goal

$50 from Alexis Schumacher

113% of $60,000 Goal

Swing your heart out. Also, duck. Could not be more in awe of you.

$200 from Meia & Erika Copeland

113% of $60,000 Goal

Go Uncle Gregory Go!

$30 from Paddy

112% of $60,000 Goal

$30 from Paddy

112% of $60,000 Goal

$20 from Paddy

112% of $60,000 Goal

200 here we come

$10 from Paddy

112% of $60,000 Goal

$500 from Trammell Logan

112% of $60,000 Goal

Keep inspiring and making a change.

$1,000 from Dave clark

111% of $60,000 Goal

Good luck tonight Greg!

$100 from Natalie Otero

110% of $60,000 Goal

Thinking of Peter and the Hoffman's. Greg so wonderful what you are doing!! Good luck tonight wish I could be there.

$400 from Megan OBrien

110% of $60,000 Goal

Good luck!

$25 from Chris Dass

109% of $60,000 Goal

Good luck tonight!

$200 from Simone and Katy Falco

109% of $60,000 Goal

Good luck for tonight.

$100 from Moises & Ruth Brigantti

109% of $60,000 Goal

Fight the good fight! I have fought the good fight, I have finished the race, I have remained faithful. 2 Timothy 4:7 - Brigantti Family

$265 from LMC

108% of $60,000 Goal

Very good work Gregory on giving a voice to Peter and raising awareness with so many people; let's hope they all get screened

$200 from Dominic Musacchio

108% of $60,000 Goal

$500 from Jon Neidich

108% of $60,000 Goal

Good luck, man! Knock 'em dead!

$50 from Chiara Passerini

107% of $60,000 Goal

Good luck!

$100 from Kimberly Rothrock Boyd

107% of $60,000 Goal

I have been so impressed by your commitment to this cause and former ASLer. Good luck! Congratulations on the success with fundraising!

$50 from Christie Ann

104% of $60,000 Goal

Channel the power of the hounds!

$500 from RLL & CJC

106% of $60,000 Goal

Can't help but wonder if you had been beaten up more often during childhood perhaps you would have gotten this out of your system and tomorrow you would be playing chess for a great cause. Best of luck and hope this covers the PPV fee.

$1,000 from Patrick Taure

106% of $60,000 Goal

$50 from Edward Bradley

104% of $60,000 Goal

$50 from Jimena

104% of $60,000 Goal

To a kind and strong human being

$75 from Nicholas Roberts

104% of $60,000 Goal

$200 from emily

104% of $60,000 Goal

In the wise words of Leslie Knope -- "Ron is a heartless thug." You got this. Looking forward to the victory celebration!

$100 from Pas de Deux Salon

103% of $60,000 Goal

We will look forward to see your body;p"

$50 from Jill Bottomley Kunkes

103% of $60,000 Goal

Go Greg!

$100 from Lindsay and Brian Basloe

103% of $60,000 Goal

In honor of survivor Sally Joyce

$50 from Claire Slee

103% of $60,000 Goal

GREG IS THE MAN!

$50 from Kate Reid (ASL!)

103% of $60,000 Goal

Write your message here

$500 from Nathan

103% of $60,000 Goal

$100 from Yavuz Ongor

102% of $60,000 Goal

Just tap it in, taapp it in.

$200 from Colleen Hoffman

102% of $60,000 Goal

$100 from Geraldine Greenberg

101% of $60,000 Goal

Cheers to you fighting for your friend and this cause- how wonderful. It is really nice to watch from afar - hope you have an incredible fight on Friday!

$25 from Gloria Huwiler

101% of $60,000 Goal

Good Luck:)!

$100 from Ariana Mouyiaris

101% of $60,000 Goal

Wish I could be there but think it's a really deep and heartful act of remembrance for your friend. Truly an estimable act. Good luck in the ring this Friday!

$50 from Amanda

101% of $60,000 Goal

$100 from Mary Brittingham Hirsekorn & Family

101% of $60,000 Goal

$250 from Charlotte Zanders Waxman

101% of $60,000 Goal

What a great way to honor your friend and raise awareness. Good luck on Friday!

$50 from Abby Deering

100% of $60,000 Goal

$100 from Daniel Murray

100% of $60,000 Goal

$50 from James Amler

100% of $60,000 Goal

Good luck, Greg -- we're rootin' for ya'!

$300 from Philip and Connie Lamotte

100% of $60,000 Goal

Very honoured to support you and this wonderful cause! See you ringside!

$50 from Yoni Goldberg

99% of $60,000 Goal

$50 from Kaitlin Caruso

99% of $60,000 Goal

Less than one week out! We can't wait!

$100 from Gill and Jim Booth

99% of $60,000 Goal

Excellent cause - and best wishes for next week!

$100 from Julia Rogawski

99% of $60,000 Goal

Write your message here

$100 from lucybee

99% of $60,000 Goal

Thanks for Fighting... So loved seeing you the other weekend and very proud of all the work you are putting in for such a great cause! Although I never knew Peter, I'm confident that your dedication, passion, and heart keep his memory and spirit alive. TRULY INSPIRING! hugs

$50 from Mara Brasil

99% of $60,000 Goal

Great stuff Gregory! And Good luck!

$50 from Sasha Dages

99% of $60,000 Goal

Thinking of Pete, and all those touched by oral cancer. Thanks for fighting, Greg! XX

$20 from Yashan Cama

99% of $60,000 Goal

A great cause to fight for!

$50 from Allison Reilly

99% of $60,000 Goal

$50 from Ashleigh Finn

99% of $60,000 Goal

You are an inspiration! Thank you for shedding light on such an important cause. Wishing you the best of luck!

$200 from Richard Ruggiero

98% of $60,000 Goal

Incredible and inspiring Greg. Also looking forward to this fight!

$100 from Tarek Sioufi

98% of $60,000 Goal

Youre a legend Mr Copeland

$500 from Western Beef Retail, Inc.

98% of $60,000 Goal

$200 from Anonymous

97% of $60,000 Goal

$100 from Anonymous

97% of $60,000 Goal

$100 from Hannah McCormick

97% of $60,000 Goal

Good luck Greg!

$25 from Kristen Tranetzki

96% of $60,000 Goal

Let's see a TKO to cancer for my mom.

$100 from Vahram Mateosian

96% of $60,000 Goal

$50 from Talal Totah

96% of $60,000 Goal

$500 from Kendall Wrigley

96% of $60,000 Goal

$500 from Rhonda and Fip

95% of $60,000 Goal

We are so happy that you are remembering your friend Peter and raising this kind of awareness about oral cancer. GO YOU GREG!!! XOXO

$100 from Chloe Cascio

94% of $60,000 Goal

Knock 'em out!

$240 from Sean Copeland

94% of $60,000 Goal

Very proud to contribute to Peter's memory. The work that goes into preparing for this can, and will change your life. Good on ya!

$100 from Amanda Miller

94% of $60,000 Goal

Very impressed by this Greg. Good luck in your fight!

$200 from Kristina Ratliff

94% of $60,000 Goal

$251 from Jacob Meyer

93% of $60,000 Goal

$50 from Jess Hartogs

93% of $60,000 Goal

Wish we could be there for the big night. Best of luck from London, Greg! Jess & Hap

$50 from Alexis Schumacher

93% of $60,000 Goal

So proud of you for going all the way!!!

$100 from Jeremiah Maestre

93% of $60,000 Goal

Such an inspiration G! Much love!

$100 from Louis Shiffrin

93% of $60,000 Goal

$150 from Gary and Peggy Hoffman

92% of $60,000 Goal

Thank you, Greg, for honoring Peter's memory by fighting for his goal to raise awareness of this devastating disease. Please know how much your incredible efforts mean to us, and what they would mean to Peter.

$100 from Anonymous

92% of $60,000 Goal

$50 from Catherine Oddy

92% of $60,000 Goal

Go Greg Go!

$100 from Hana Yoshino

92% of $60,000 Goal

In memory of Pete!!! So proud of you Gregory !!!

$100 from Ed and Christina Gibson

92% of $60,000 Goal

Give it your best - Peter did in everything he set out to do.

$100 from Kimberly Tomes

92% of $60,000 Goal

Gregory! You are training so hard & improving every day! Looking forward to seeing you enjoy yourself in the ring!

$100 from Jeremy Feigelson

91% of $60,000 Goal

Congrats on doing this!

$100 from Velocity Sports Performance-NYC

91% of $60,000 Goal

$1,000 from Adam Haggiag

91% of $60,000 Goal

Inspiring and tremendous effort my friend. Proud of you

$100 from Gina Pitchon and all the Udows

89% of $60,000 Goal

$50 from AJD

89% of $60,000 Goal

:)

$50 from Serena Roberts Houlihan

89% of $60,000 Goal

Way to go, Gregory! Wishing you best of luck for the fight.

$100 from Olivia Taurel

89% of $60,000 Goal

Good luck, Greg!

$20 from Debra Japko

89% of $60,000 Goal

You got this!

$300 from Chris de la Motte

89% of $60,000 Goal

Well done! Looking forward to fight night

$300 from Nick K.

88% of $60,000 Goal

$75 from Nick Roberts

88% of $60,000 Goal

$50 from Al and Theresa Poysden

88% of $60,000 Goal

Thanks for remembering Peter - Good Luck!

$500 from Anonymous

88% of $60,000 Goal

$1,000 from Patrick Taurel

87% of $60,000 Goal

$100 from Eileen Penman

85% of $60,000 Goal

Thank you for remembering Peter in this way, Greg.

Chose intro song

$50 from Mme Pomme de Terre

85% of $60,000 Goal

Great cause for a wonderful person. Well done. xx

$100 from Luke Murumba

85% of $60,000 Goal

$150 from Tarik Elhussein

85% of $60,000 Goal

You got this Greg.

$50 from Manny Fashakin

85% of $60,000 Goal

Good luck, Greg!

$100 from Yoni Goldberg

85% of $60,000 Goal

$100 from Katie Loughlin

84% of $60,000 Goal

$100 from Laura Riascos

84% of $60,000 Goal

I hope I can see this fight on video. So sad I will miss u in action. Fight the good fight!

$50 from Evan Carlson

84% of $60,000 Goal

For Peter

$18 from Howard Weinstein

82% of $60,000 Goal

$40 from Madeleine karlsson

84% of $60,000 Goal

Great initiative! Well done on all your hard work! Good luck with the fight!

$100 from Emily Fox

84% of $60,000 Goal

$50 from Sarah Lee

84% of $60,000 Goal

Good luck, Greg!

$50 from otis

84% of $60,000 Goal

$40 from GM

84% of $60,000 Goal

$50 from Alisa Melekhina

83% of $60,000 Goal

This is a great cause! Good luck with the sparring prep and knock him out in the fight!

$100 from Manhattan Perry

83% of $60,000 Goal

Sting like a butterfly, fly like a bee...Wait?!

$100 from Sean Hecker

83% of $60,000 Goal

knock 'em out, Greg!

$25 from Wilbur's #Num1 Fan

83% of $60,000 Goal

Good luck, Greg!

$100 from Tali Roth

83% of $60,000 Goal

Gregory! You are amazing! Wishing you best of luck for the fight! Tali, Marcus and Phoenix xxxx

$250 from Joe Moodhe

83% of $60,000 Goal

I saw you fight in the courtroom--so let's see your stuff in the ring.

$200 from Anonymous

82% of $60,000 Goal

$50 from Giovanni C

82% of $60,000 Goal

Good luck! Keep your hands up!

$50 from Nick and Alexi

82% of $60,000 Goal

I'll be there cheering!

$50 from J. DeRossi

82% of $60,000 Goal

Write your message here

$50 from Anonymous

82% of $60,000 Goal

COME SEE MY FIGHT!

$30 from Anonymous

82% of $60,000 Goal

$1,000 from Anonymous

82% of $60,000 Goal

$100 from Patrick Benz

80% of $60,000 Goal

I just heard about this. Good on you mate. Best of luck!

$41,100 from Ticket Sales

80% of $60,000 Goal

$50 from Tom Jarvis

11% of $60,000 Goal

Greg, very impressed by the time and effort you've put in over the weeks/months. Whatever happens on fight night, a lot of people are going to be proud of you. But I want you to win. Stick to the plan, even if you get punched in the face.

$50 from Maggie Desmond

11% of $60,000 Goal

Thank you for fighting in memory of Pete, a wonderful friend and teammate.

$100 from Philip Stransky

11% of $60,000 Goal

$40 from Ashley Deutsch

11% of $60,000 Goal

Thank you for keeping Pete's memory alive

$200 from Colman Currie

11% of $60,000 Goal

$100 from Louis Burgdorf

11% of $60,000 Goal

In Memory of Rush and Sandy Barnes

$50 from Alexis Schumacher

10% of $60,000 Goal

I'm so proud of you, no matter the outcome. See you on the 18th. All my love.

$100 from Alison Buckley-Serfass

10% of $60,000 Goal

$50 from Tei Carpenter

10% of $60,000 Goal

$100 from Matt Copeland

10% of $60,000 Goal

Come out swing'n !

Sparring got real this morning

$50 from Jackson Mueller

10% of $60,000 Goal

We miss Pete! Kick some ass Greg and good luck!

$100 from Elizabeth Cleveland

10% of $60,000 Goal

Good luck Greg! Thank you for doing this!

$50 from Louis Shiffrin

10% of $60,000 Goal

0 lbs lost

7LBuntil150LB GOAL

6 lbs lost

7LBuntil150LB GOAL

$100 from Anonymous

10% of $60,000 Goal

$50 from M. Kontis

9% of $60,000 Goal

$100 from Aaron & Catherine Schwartz

9% of $60,000 Goal

$50 from Alison

9% of $60,000 Goal

Here's hoping you don't have to match this.

$50 from Meredith Ruden

9% of $60,000 Goal

Your friend would be proud. Good luck dude!

$50 from Rebecca Gerlin

9% of $60,000 Goal

Please don't hit too hard!

$50 from Brian Flaherty and Family

9% of $60,000 Goal

I remember Peter fondly. A wonderful tribute. Good luck my man.

$50 from MariaPalmieri

9% of $60,000 Goal

Go Greggy!!!

$200 from Michael Benz and Christopher Maring

9% of $60,000 Goal

So proud of you Greg. And Peter (and Kathleen) is cheering you on!!! Love you buddy!

$300 from Mark P. Goodman & Diane Bletterman

8% of $60,000 Goal

$100 from Amy Hedquist

8% of $60,000 Goal

You got this!

$51 from Kamal and Juhi Agrawal

8% of $60,000 Goal

Wish we were there to see you. Glad we aren't in the ring against you. In memory of Kamal's mother.

$50 from Alexandra Thompson

8% of $60,000 Goal

I know this is for charity - but in the words of Ricky bobby's dad in talladega nights if you ain't first you're last. Good luck G!

$100 from Nick Lamotte

8% of $60,000 Goal

Good luck man!!!

$100 from Martha Kennedy

7% of $60,000 Goal

Even if you didn't know Peter it is quite obvious what an incredible guy he was just by how his friends and family adored him. We are all lucky to have been part of his life and remain part of his ever growing fan club. Thanks Greg.

$50 from Habana amigos

7% of $60,000 Goal

Image.jpg

$25 from Anonymous

7% of $60,000 Goal

$30 from Meredith Zinner

7% of $60,000 Goal

Thank you for fighting.

Building habits - twice a day training.

Sparring four fresh fighters for four rounds. Need to think more even when being punched in the face - easier said thandone.

$100 from In memory of Teddy

7% of $60,000 Goal

$100 from Joshua Brody

7% of $60,000 Goal

$350 from PMC

7% of $60,000 Goal

Just don't lose, bite an ear, put a rock in your glove, just don't lose!!! Bonus for KO $500 for 1st round, $200 for 2nd round.

$100 from Max and Claire Slee

6% of $60,000 Goal

float like a butterfly gregoire

$100 from Albert and Amelia

6% of $60,000 Goal

$200 from Beth Kostrzewa

6% of $60,000 Goal

Good luck!

$200 from Dimitris Ginosatis

6% of $60,000 Goal

Write your message here

$50 from Eric de Cholnoky

5% of $60,000 Goal

$50 from Olivia Cheng

5% of $60,000 Goal

Go GPC

$100 from Patrick & Tanaz

5% of $60,000 Goal

Go Greg!! You got this! (And try not to get beat up too bad, k?)

$150 from Peggy and Gary Hoffman

5% of $60,000 Goal

Thank you, Greg, for this lovely act of friendship in memory of our Peter. We are so touched by what you are doing, and we wish you the very best of luck!

$50 from Levin Fam

5% of $60,000 Goal

$50 from Kaitlin Caruso

5% of $60,000 Goal

Good luck, Greg!!

$50 from Bruno Ambar

4% of $60,000 Goal

$25 from Lindsay

4% of $60,000 Goal

$50 from Jerome Duval

4% of $60,000 Goal

Good luck

Close to 48,250 Americans will be diagnosed with oral or pharyngeal cancer this year. It will cause over 9,575 deaths, killing roughly 1 person per hour, 24 hours per day. Of those 48,250 newly diagnosed individuals, only slightly more than half will be alive in 5 years. - See more at: http://www.oralcancer.org/facts/#sthash.RCkxHfdc.dpuf

6 lbs gained

9LBuntil140LB GOAL

I gave up on not enough...

Training with Guzman.

$30 from Socrates Papazoglou

4% of $60,000 Goal

$50 from Anne

4% of $60,000 Goal

$100 from Danny Aranda

4% of $60,000 Goal

In memory of Peter.

$25 from Daniel Sharon

4% of $60,000 Goal

Way to go!

$25 from Elizabeth Clark

4% of $60,000 Goal

Get 'em, champ!

$50 from Erica cooke

4% of $60,000 Goal

$20 from Sarah Trigg

4% of $60,000 Goal

$50 from Mary and Aida, Accountants

4% of $60,000 Goal

This is a wonderful thing you are doing.

$25 from Kevin La Mura

4% of $60,000 Goal

Write your message here

$25 from Maggie Moroff

4% of $60,000 Goal

$200 from Tess Loja

4% of $60,000 Goal

Go Greg!!!!!!

$50 from Anna Rindos

3% of $60,000 Goal

Write your message here

3 lbs lost

3LBuntil140LB GOAL

$50 from Christopher Maring

3% of $60,000 Goal

Way to go, Greg!

$100 from Simone

3% of $60,000 Goal

$100 from Laura Lehmann

3% of $60,000 Goal

Good luck!!

$10 from Claude Deering

3% of $60,000 Goal

Go get em, buddy!

$50 from Dominic Musacchio

3% of $60,000 Goal

You're a goddamn champ

$20 from Daniel Kimes

3% of $60,000 Goal

Great job supporting a charity you believe in. Hope this finds you well!

$50 from Rhonda

3% of $60,000 Goal

Go you, Greg! What a great cause!!! Happy training.....

$50 from Matt Christoph

3% of $60,000 Goal

I am confident Greg be crowned champion for this worthy, worthy cause.

$100 from Julia Rogawski

2% of $60,000 Goal

$100 from Julia

2% of $60,000 Goal

$50 from Victoria & Joseph Rocco

2% of $60,000 Goal

$200 from Anonymous

2% of $60,000 Goal

$250 from Nathan

2% of $60,000 Goal

$50 from Alyssa Rower & Daniel Fay

1% of $60,000 Goal

Write your message here

$100 from David Favero

1% of $60,000 Goal

In memory of my wife's father, Myo Soon Im.

$100 from Myrna

1% of $60,000 Goal

Ly Dad

$100 from Wilbur

1% of $60,000 Goal

Go Dad go

$50 from Alec Mavros

1% of $60,000 Goal

Amazing Greg! Good luck! xxx

$200 from Anonymous

1% of $60,000 Goal

$100 from Melissa

0% of $60,000 Goal

$50 from Rachel

0% of $60,000 Goal

7 am Performance Fitness class at Velocity Sports Performance, still worst in the class, but getting a bit faster.

At least I know I'm training with a better boxer than anyone else could be: https://www.youtube.com/watch?v=JDJbmzpiMQM

Strength and conditioning at Velocity Sports Performance with Gabe - I was easily the worst in the class.

First work out

6LBuntil140LB GOAL

Registered For Haymaker for Hope
Close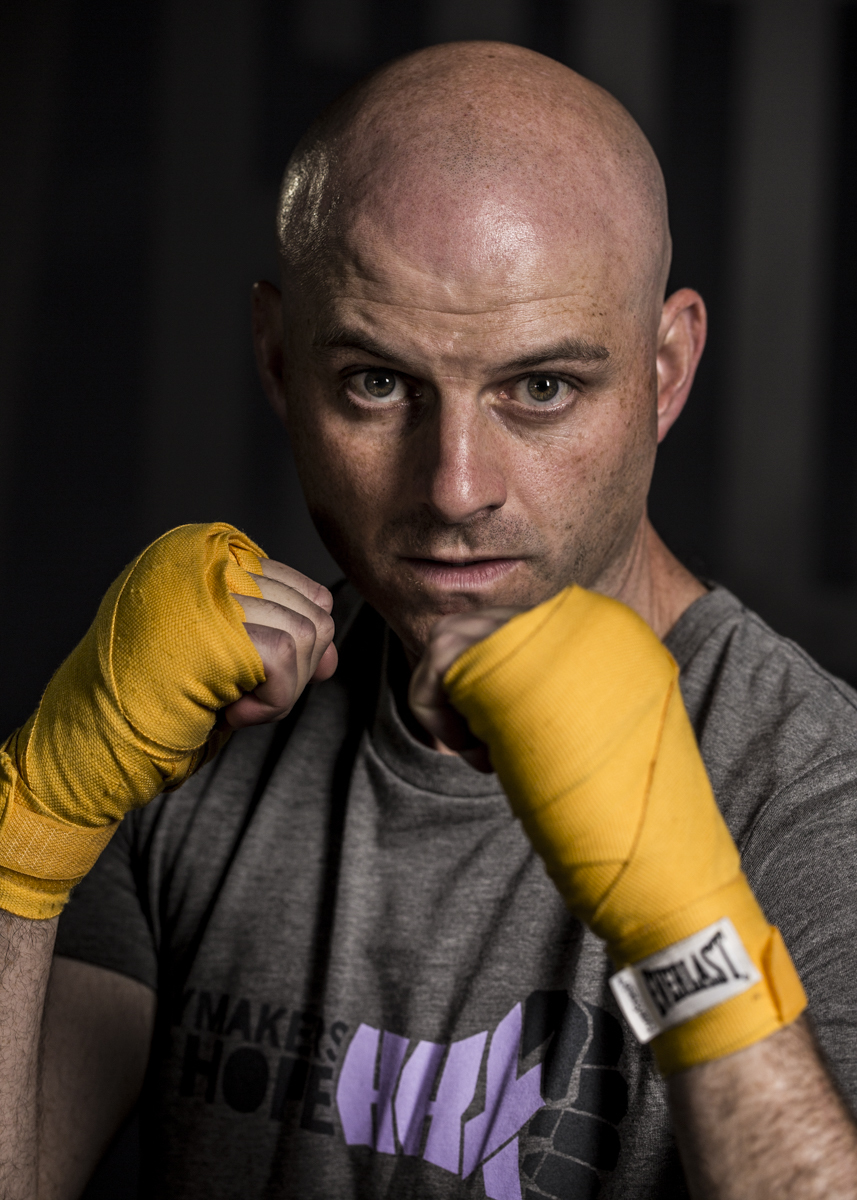 $91,650
183% Raised of $50000 Goal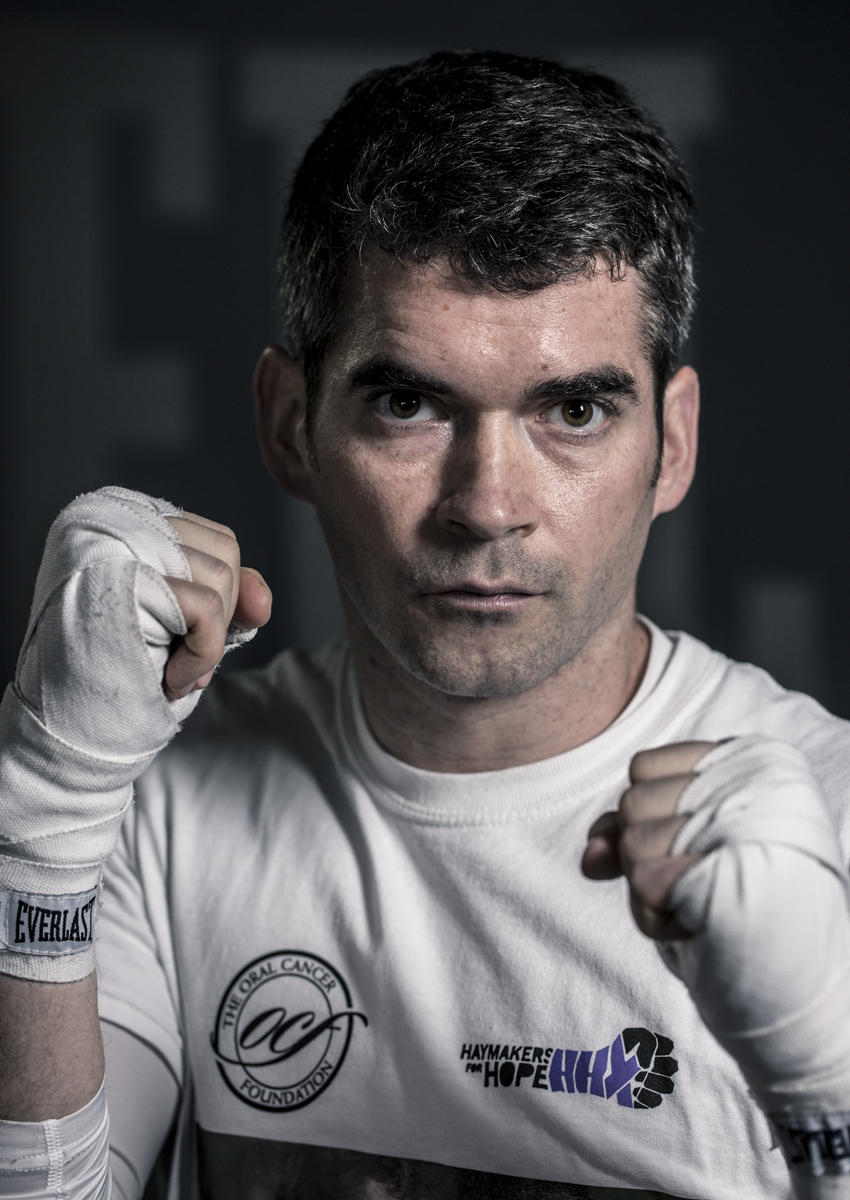 $68,515
114% Raised of $60000 Goal
183% Raised of $50000 Goal
114% Raised of $60000 Goal