Cara Early
Total Raised
$8,878,012.33
Donate
$23,170.50
116% of $20,000 GOAL
115 DONATIONS
Cara Early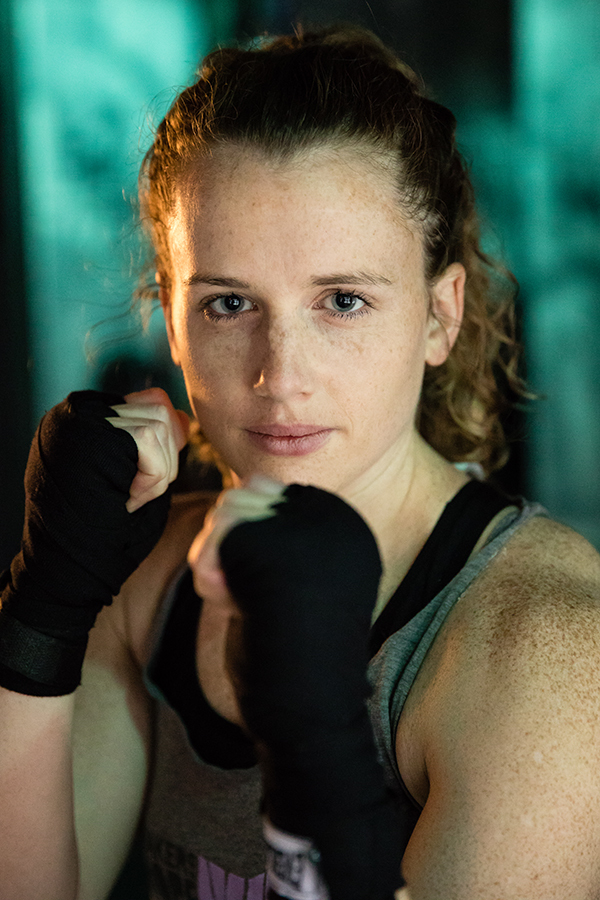 $23,170.50
116% Raised of $20000 Goal
115 donations
Age

29

Weight

140lb

Gym

EverybodyFights

Occupation

Consultant Relations
Haymakers for Hope's mission is to knockout cancer the only way we know how, by literally fighting for a cure.
Why I'm fighting should be simple, I'm a cancer survivor. I was diagnosed with Leukemia when I was 4 and have been in remission for over 20 years. But if this was just about me, there is no way I would sign up to take a punch.

I'm fighting for doctors like Dr. Newburger, who rearrange their schedules so a sick kindergartener doesn't miss morning recess.

I'm fighting for nurses like Helen, who raise the spirits of kids during treatment, and are still there for the years of follow up appointments.

I'm fighting for the families that have had their worlds turned upside down, who have spent more time in hospitals than they ever should have to.

I'm fighting for research; so that more progress is made in the next 20 years than has been made in the last.

I'm fighting so one day another 4 year old won't have to fight quite so hard.
$50 from Fidelity Charitable

116% of $20,000 Goal

$100 from Fidelity Charitable

116% of $20,000 Goal

$200 from Income Research + Management

115% of $20,000 Goal

$150 from Steve Nelson

114% of $20,000 Goal

$100 from Ruth Ducret

113% of $20,000 Goal

Barbara Wassum

$100 from Rob Butler

113% of $20,000 Goal

Have Fun!

$40 from Caitlin Sullivan

113% of $20,000 Goal

You're an inspiration...and also a badass!

$100 from Anonymous

112% of $20,000 Goal

Good luck, Cara! Janet says she is still not afraid of you though...

$30 from Anonymous

112% of $20,000 Goal

You're going to kill it!

$200 from the Diebolds

112% of $20,000 Goal

Good luck, Cara!!

$100 from The Casey Family

111% of $20,000 Goal

<3

$100 from Anonymous

110% of $20,000 Goal

Good luck!

$50 from Caitlin Sullivan Mikullitz

109% of $20,000 Goal

Best of Luck Cara!

$50 from Caitlin Sullivan Mikullitz

110% of $20,000 Goal

Best of Luck Cara!

$500 from Greater Worcester Community Foundation

109% of $20,000 Goal

Pyle Fund

$250 from James Spidle

107% of $20,000 Goal

Way to go, Cara!

$50 from Rob Fernandez

105% of $20,000 Goal

Go Cara!!

$100 from Matt Buscone

105% of $20,000 Goal

$25 from Reido

105% of $20,000 Goal

ATTACK!

$50 from Chloe & Sloane Kalp

104% of $20,000 Goal

Good Luck Cara!!!

$900 from Fidelity Charitable

104% of $20,000 Goal

$100 from Khurram

100% of $20,000 Goal

$100 from Jamie Lavin & Mike Buzzard

99% of $20,000 Goal

Go get 'em Cara!!!

$100 from Damaris & DanSullivan

99% of $20,000 Goal

Good Luck! Love this and we are so proud. Xo

$250 from Fidelity Charitable - Matching Gifts

98% of $20,000 Goal

$50 from Tina Gaughran

97% of $20,000 Goal

Write your message here

$50 from Lauren Murphy

97% of $20,000 Goal

$50 from Ben Eld

96% of $20,000 Goal

I did it for the swagger

$100 from Stephen Davis

96% of $20,000 Goal

$100 from Kimberly Fletcher

96% of $20,000 Goal

In honor of Betsy Early

$50 from Lisa Winslow

95% of $20,000 Goal

$500 from Anonymous

95% of $20,000 Goal

$100 from Steve Sullivan

92% of $20,000 Goal

$100 from Susan Braga

92% of $20,000 Goal

Way to go Cara, good luck cutie

$25 from Mike & Gloria Ragosta

91% of $20,000 Goal

Good Luck Cara !

$50 from Judy McMillen

91% of $20,000 Goal

Good Luck Cara!

$50 from Meg & Joe Goldberg

91% of $20,000 Goal

$100 from Maureen Incutto

91% of $20,000 Goal

Write your message here You go Girl - Luv you - Mrs Stinkatoe

$25 from Kerri Kelly

90% of $20,000 Goal

Your story is amazing. So proud of you Cara :)

$50 from Andrea (friend of Jessica & Shane)

90% of $20,000 Goal

$250 from Fidelity Charitable

90% of $20,000 Goal

$100 from Nanny

89% of $20,000 Goal

Go Cara!!!!!

$50 from Kate Lipper-Garabedian

88% of $20,000 Goal

$50 from Marne Rubinstein

88% of $20,000 Goal

GO CARA!!!!

$25 from Carolyn, Mark, and Madeline Romaine

88% of $20,000 Goal

Go Cara!

$100 from Sue Meeker

88% of $20,000 Goal

Good luck, Cara!

$50 from Fidelity Charitable

87% of $20,000 Goal

$250.50 from PAN

87% of $20,000 Goal

$35 from Vanessa Maykel

86% of $20,000 Goal

Sorry I can't be there for the big event but know you'll crush it! Good luck, so proud of you!

$25 from Kelly Maday

85% of $20,000 Goal

So proud of your effort and commitment to this incredible cause. Now go kick butt!!

$200 from Eric Haase

85% of $20,000 Goal

$100 from Kevin & Susan Sullivan

84% of $20,000 Goal

Cara, fix the fight. Fix it with a right hand :)

$50 from Chris C.

84% of $20,000 Goal

Good luck Cara! Keep the Breckinridge record perfect!

$1,890 from Fidelity Charitable

83% of $20,000 Goal

$50 from Susan Sullivan

74% of $20,000 Goal

Go Cara!!!

$2,700 from Breckinridge Capital Advisors

74% of $20,000 Goal

$200 from Annie Watson

60% of $20,000 Goal

You are incredible!!!!!

$200 from Keith and Lynne Kelly

59% of $20,000 Goal

Best of Luck Cara! You Go GIRL!!!!

$150 from Tim Braga

58% of $20,000 Goal

Kick some butt!

$700 from Income Research & Management

57% of $20,000 Goal

$50 from Ben Clough

54% of $20,000 Goal

Stick & Move!!

$125 from Ben "Black Eyed" Pease

54% of $20,000 Goal

Really proud of you. Only those who have laced up can fully grasp what a commitment and sacrifice it really is. Likewise, to understand what a blessing it is to be a part of it. Take it all in on fight night. It goes by quickly. Put down some hurt!

$25 from Marilyn Butler

53% of $20,000 Goal

Very worthwhile fundraiser. best of luck!

$3,730 from Ticket Sales

53% of $20,000 Goal

$100 from Karen & Barry Sherman

34% of $20,000 Goal

Great job Cara!!!!!

$25 from Morgan Early

34% of $20,000 Goal

Kick some a$$ bang bang!! Nana is right there in the ring with you! Xoxo

$250 from Jeff Glenn

34% of $20,000 Goal

Good luck. Can't wait to see the fight!

$100 from Chris Bennett

32% of $20,000 Goal

Go Cara!

$50 from J Morad

32% of $20,000 Goal

So proud of you.

$100 from Susan Francoeur

32% of $20,000 Goal

Good luck Cara! Great picture!

$50 from Rachel Bernstein

31% of $20,000 Goal

Kick some ass, Cara!!

$50 from Jess Quist

31% of $20,000 Goal

Cara you're amazing! xo

$150 from Kristie and Gary Sullivan

31% of $20,000 Goal

Great cause, Cara!

$200 from Neil Grabowski

30% of $20,000 Goal

Good luck, Cara!

$40 from Katie S.

29% of $20,000 Goal

$250 from Peter Coffin

29% of $20,000 Goal

$200 from Anonymous

28% of $20,000 Goal

$100 from Christopher Devine

27% of $20,000 Goal

$50 from Amanda Szeniawski

26% of $20,000 Goal

$100 from Christina

26% of $20,000 Goal

Go Cara!!

$50 from Pandiani Family

25% of $20,000 Goal

You can't make brownies for your opponent! Go get 'em!

$500 from Anonymous

25% of $20,000 Goal

$250 from Dan & Kathy Sullivan

23% of $20,000 Goal

This is a great thing you are doing! Good Luck

$50 from Emily L

21% of $20,000 Goal

Go Cara!!

$20 from Lisbet Crowley

21% of $20,000 Goal

:)

$50 from Anonymous

21% of $20,000 Goal

$100 from Michael Nichols

21% of $20,000 Goal

Good luck and kick butt!

First time I got hit…

(like, really hit, during sparring)

$200 from John Glowik

20% of $20,000 Goal

$15 from Christine Kukich

19% of $20,000 Goal

Good luck Cara!

$20 from Lizzie Buonforte

19% of $20,000 Goal

Go cara!!!

First sparring/getting hit

$100 from Sheila

19% of $20,000 Goal

$50 from Andrew Teras

19% of $20,000 Goal

$100 from Fidelity Charitable

18% of $20,000 Goal

$350 from Fidelity Charitable

18% of $20,000 Goal

$250 from Fidelity Charitable

16% of $20,000 Goal

$200 from David

15% of $20,000 Goal

Good luck

$100 from Kate Trevor

14% of $20,000 Goal

Best of luck Cara!!!!!

$50 from Ari

13% of $20,000 Goal

$200 from Anonymous

13% of $20,000 Goal

You're going to kick butt!

$250 from KG

12% of $20,000 Goal

$100 from Natalie Baker

11% of $20,000 Goal

Go Cara!!!!!!!!!!!!

$250 from Greco

10% of $20,000 Goal

$50 from Anonymous

9% of $20,000 Goal

$100 from Erin

9% of $20,000 Goal

You go girl!

$250 from Jesse Starks

8% of $20,000 Goal

$100 from Peter & Karen Ditto

7% of $20,000 Goal

So proud of you Cara! You'll be a knockout in the ring too.

$250 from Anonymous

7% of $20,000 Goal

Its better than punching people at work! Have fun, and good luck!

$50 from Craig Belanger

5% of $20,000 Goal

$100 from Mary Tanona

5% of $20,000 Goal

Good luck and take care!

$100 from KP Sullivan

5% of $20,000 Goal

Good luck!

$100 from Robert Pinto

4% of $20,000 Goal

Keep up the fight

$100 from Theresa

4% of $20,000 Goal

So proud of you!!

$250 from Anonymous

3% of $20,000 Goal

Write your message here

$250 from Anonymous

2% of $20,000 Goal

$100 from Anonymous

1% of $20,000 Goal

Registered For Haymaker for Hope
Close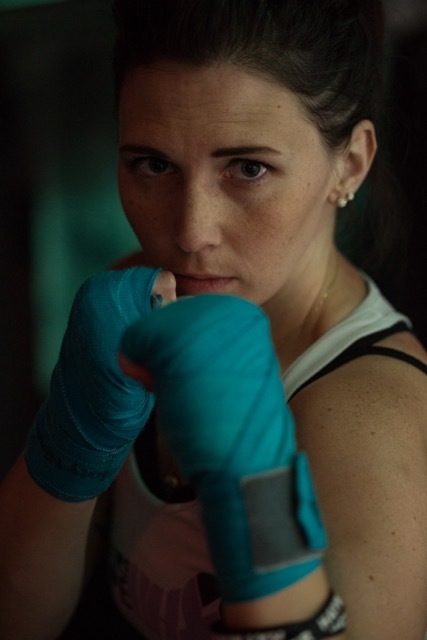 $6,979
140% Raised of $5000 Goal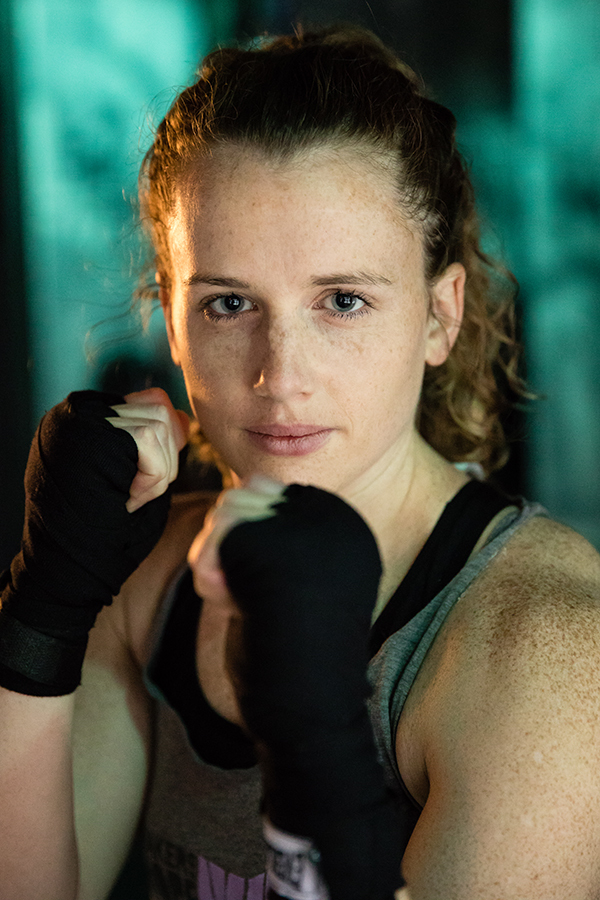 $23,170.50
116% Raised of $20000 Goal
140% Raised of $5000 Goal
116% Raised of $20000 Goal