Alice Liao
Total Raised
$8,878,012.33
Donate
Lady Liberty
$11,446
114% of $10,000 GOAL
76 DONATIONS
Alice Liao
$11,446
114% Raised of $10000 Goal
76 donations
Age

31

Weight

142lb

Gym

Back Bay Boxing

Occupation

High School History Teacher
Every accomplishment I've had thus far started with the decision to just try. So here I am, trying.
I fight for myself, my family, my co-workers, but more importantly for my students. A year ago today, I would have never thought I would EVER be boxing let alone be in a position to fight...in a ring...against a real opponent. But this is the beauty of life. Life is a lot about perception and timing...things don't come to those who wait-they come to those who act. Your life is destined based upon your actions and your destiny changes as life goes on—what do you want to be? Who do you want to be? What do you want to do? It won't come easy by any means but sometimes, if you work hard and the timing is right, you can succeed. Every accomplishment that I've had thus far started with the decision to just try. So, I did. I took risks and I did things even before I knew I was ready. I did what I was afraid of, I stepped outside of my comfort zones, I accepted all opportunities that came across my path, and I worked really, really hard. That, my friends, is what life is all about. Don't call me lucky.
Call me a fighter—because that's who we are.
​
We fight for hope--because Hope is nearly unshakeable. Hope is deep and we must have hope in our world, country, community,  and our lives.
So, here's to the next four months. We will fight, together.
$25 from Jackie

114% of $10,000 Goal

$500 from Victoria and Shang-yi Chiang

114% of $10,000 Goal

Alice, 加油!

$50 from Wei Ong

109% of $10,000 Goal

Go kick some arse

$50 from Maura & Ted Wayman

109% of $10,000 Goal

You go girl!

$500 from Tom and Anne Bondur

108% of $10,000 Goal

Dedicated to Anita Bondur, Eleanor Mahoney and Micky Milligan

$25 from Wei Wong

103% of $10,000 Goal

$100 from harold Goldstein and carol streeter

103% of $10,000 Goal

Hope you knock the heck out of cancer! Thanks for what you're doing.

$20 from Derrick Genova

102% of $10,000 Goal

$20 from Emily fluke

102% of $10,000 Goal

$100 from Josh Zakim

102% of $10,000 Goal

$35 from Karen and Chuck Bognanni

101% of $10,000 Goal

You got this...hard work pays off.

$20 from Carrie Torrisi

100% of $10,000 Goal

Good luck, Alice!

$120 from Anonymous

100% of $10,000 Goal

Thanks for teaching, thanks for fighting.

$50 from Sarah DeHaan

99% of $10,000 Goal

$100 from Steph Y

98% of $10,000 Goal

I support you a million times, every day and in every way! Proud of you - go get em!! You are awesome :) dedicated to all our loved ones who have fought cancer, we love you and your strength!

$50 from Emily Gordon

97% of $10,000 Goal

For Ronni

$100 from jessica diaz

97% of $10,000 Goal

So beyond proud of you! Best of luck on Thursday!

$50 from Christine Saba

96% of $10,000 Goal

Alice, you continue to amaze me. Though I've only gotten to know you in a few brief months, I can confidently say that you serve as an inspiration to me on how to selflessly give my time and talents. I wish you all the best in your fight!

$180 from Larry and Chris

95% of $10,000 Goal

We believe in you Bestie! You are an amazing fighter. Thanks for choosing to fight!

$50 from Tricia

94% of $10,000 Goal

You're my role model Alice! Good luck and go kick some butts!!!

$100 from Adam

93% of $10,000 Goal

$50 from Crystal and Jared Bartels

92% of $10,000 Goal

So proud of you! Wish we could be there to cheer you on in person.

$25 from Alan Brazier

92% of $10,000 Goal

Way to go, Lady Liberty!

$25 from Steph

91% of $10,000 Goal

You're awesome Alz!

$50 from Cerreta

91% of $10,000 Goal

You are amazing! I am so proud to know you. Thank you for "showing up"; so good. #sharks #raiders #yourock

$50 from Jackie and Jerome

91% of $10,000 Goal

Great work!

$100 from tliu

90% of $10,000 Goal

Proud of you!

$100 from gwen cheek

89% of $10,000 Goal

all the best on this journey

$100 from Carmela Osborn and Jarrod Kohl

88% of $10,000 Goal

$25.97 from Melanie Ervin

87% of $10,000 Goal

Alice, You're a remarkable young lady who knows how to stand up for the things that matters. I've loved your drive and ambition from the moment we met. Thanks for inspiring me. Love and blessings always. 🙏🏾💜🙏🏾 Do this for all who have fought and continue to fight. 😘💪🏾👊🏾

$50 from Timothy G.

87% of $10,000 Goal

Will see you in action! :D

$25 from Anonymous

86% of $10,000 Goal

$30.03 from Anonymous

86% of $10,000 Goal

As Mark Twain once said, "It is not the size of the dog in the fight, it's the size of the fight in the dog!" Wishing you well in your upcoming battle my friend.

$100 from John Quinlan

86% of $10,000 Goal

proud of you Alice, and what you fight for, we have lost a few family members to cancer, best John

$25 from Robert Dankner

85% of $10,000 Goal

Do it

$25 from Casey Ballin

84% of $10,000 Goal

$50 from Elizabeth Trevisani

84% of $10,000 Goal

So proud of you Ms. Liao! You continue to inspire me every single day. I wish I could be there to see you kick ass, but I know you'll be amazing, and I can't wait to hear all about it! Miss you, and hopefully I will see you soon! 💪🏼👊🏼

$100 from Sterling & Gilian

84% of $10,000 Goal

Good luck Alice! Wish we could be there to cheer you on.

$50 from Lauren & Brian Colella

83% of $10,000 Goal

$100 from Teddy Chin

82% of $10,000 Goal

$25 from Alison McCormick

81% of $10,000 Goal

You are an inspiration, Alice!

$100 from Ronna Fried & Nicky Bretistein

81% of $10,000 Goal

Sorry we cannot be there but will be cheering for you !

$250 from Darrin

80% of $10,000 Goal

You are an inspiration! Eye of the tiger! Good luck, you're gonna do great!

$200 from Your Friends at Train Boston

77% of $10,000 Goal

You go Alice! And go Steve - husband, father, and great man fighting the fight too!

$50 from Jen Despo

75% of $10,000 Goal

you rock! I'm so excited for you and so sad I can't be there to cheer you on!

$100 from Mindy Hoge

75% of $10,000 Goal

Keep punching hard through your journey! And all for a great cause. You ROCK!

$50 from Joe "OG" Camozzi

74% of $10,000 Goal

You're such a badass!

$50 from Anonymous

73% of $10,000 Goal

Good luck, Alice!

$4,125 from Ticket Sales

73% of $10,000 Goal

$50 from Julie

32% of $10,000 Goal

$500 from Norma Abe

31% of $10,000 Goal

Stay present in the ring. I'll be cheering you on from PA.

$25 from Baker Rousselle!

26% of $10,000 Goal

Get 'em lady! Your commitment and dedication to self and others is inspiring.

$50 from Carly Matarazzo

26% of $10,000 Goal

So impressed! You got this!

$50 from jen brountas

25% of $10,000 Goal

$50 from Lauren Carroll

25% of $10,000 Goal

You go, girl!!

$50 from Patricia Hickey

24% of $10,000 Goal

Kick butt girlfriend!!!!!! You rock.

$20 from Catarina Tarvin

24% of $10,000 Goal

Get it lady!! So proud

$25 from Caroline McCormack

24% of $10,000 Goal

You are a phenomenal woman and I'm proud to call you me friend! Go get 'em, Momma Alice!

$75 from Julie Boehm

24% of $10,000 Goal

$50 from Zach and Liz

23% of $10,000 Goal

Please don't ruin your face.

$25 from Anonymous

22% of $10,000 Goal

Go Alice! So proud to call you my friend. Love you!

$50 from Anonymous

22% of $10,000 Goal

$50 from Jennifer Loveless

22% of $10,000 Goal

Whatever happens in the fight, that's not the point. You are simply an inspiration, Alice!! Be proud :)

$50 from Strawbz/Kevin/Ella

21% of $10,000 Goal

JIA YO!! We love youuu =)

$50 from Jordan Holt

21% of $10,000 Goal

$50 from Yasmine Laurent

20% of $10,000 Goal

Hail Alice, the asskicker! This is absolutely amazing darling.

$50 from Joseph Rousselle

20% of $10,000 Goal

kick some ass!

$25 from Anonymous

19% of $10,000 Goal

You're a total badass an inspiration. And I love seeing you on our mutually aimless walks :)

$50 from Lina

19% of $10,000 Goal

Go kick some ass Ms. Liao! So Proud of you!

$50 from Talinn Demirjian

18% of $10,000 Goal

Go Alice!!! I know you can take 'em!

$500 from G

18% of $10,000 Goal

You got this, Mei! <3

$1,000 from Daniel Liao

13% of $10,000 Goal

Yes, Fighter! I support you, your fight for Hope and fight for Cancer fund raising. I admire your courage to step out from your comfort zone and fears but just fight for your believes. Go for it Fighter! You are Great!

$100 from WaiFan Kook and Khim Sim

3% of $10,000 Goal

In the memory of Theresa Chow

$100 from Sim's Family

2% of $10,000 Goal

$50 from Wro

1% of $10,000 Goal

$25 from Anonymous

0% of $10,000 Goal

Following you is inspiring!

Registered For Haymaker for Hope
Close
$11,446
114% Raised of $10000 Goal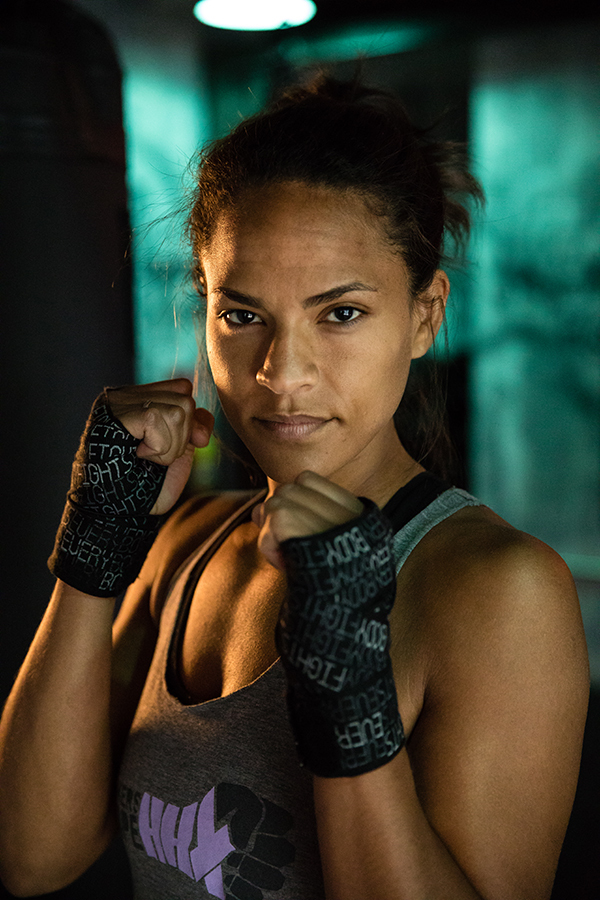 $10,815
108% Raised of $10000 Goal
114% Raised of $10000 Goal
108% Raised of $10000 Goal
High School History Teacher
International Marketing Manager