Adrian Wright-FitzGerald
Total Raised
$8,878,012.33
Donate
$6,561
109% of $6,000 GOAL
42 DONATIONS
Adrian Wright-FitzGerald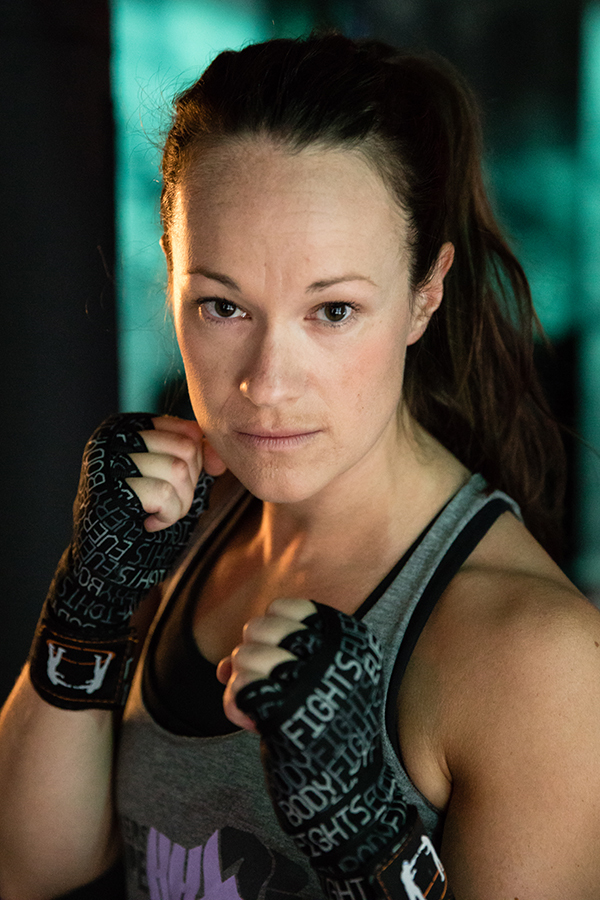 $6,561
109% Raised of $6000 Goal
42 donations
Age

30

Weight

137lb

Gym

EverybodyFights

Occupation

College Professor, Athletic Trainer
"You, me, or nobody is gonna hit as hard as life. But it ain't about how hard ya hit. It's about how hard you can get hit and keep moving forward. How much you can take and keep moving forward."
Why am I getting in the ring to fight? The answer is simple. Because I can. I am fighting for me, because this is going to be the hardest thing I have ever undertaken. I am fighting for EVERYONE else around me, because we have all been affected in some way by this terrible disease, and the only way we can beat it is by coming together. I am fighting for the people who can't fight anymore, and the loved ones that we have lost, because they have shown me what true fighting means. I am fighting because cancer is EVERYONES fight and I refuse to let it win. I refuse to be idle and not try my hardest to make a change in this world.

I am fighting because the pain of training won't ever come close to touching the pain of loss. Cancer robs us of our best friends, mothers, fathers, sisters, brothers, grandparents, and children. The pain of loss is indescribable, and losing someone without saying goodbye is devastating. If the money I raise and the work I put in is able to give you just one more day one more moment with your loved one – one hug, one more laugh, one more time to tell them you love them, then I have won this fight.

Mary Oliver got this one right when she said:
"Tell me, what is it you plan to do with your one wild and precious life?"

That's all we have. One absolutely beautiful, wild, precious, short life. Nothing is ever going to be perfect about it. No moment, no journey. But we have been handed this life, this gift, this moment in time right now before us, and we don't have any idea how it's going to turn out or what is going to happen next. We have the opportunity, and OBLIGATION to make it what we want, and take none of it for granted.

I have no idea how this journey is going to end up. All I know is that I am going to take each moment in front of me, and I am going to take a step out of my comfort zone. I am going to leap, when I don't feel ready, because the moments worth remembering don't happen when we are ready, they happen when we dive in head first, unafraid of failing, unafraid of the outcome.

If there is something I know for sure, it's that this is going to be hard. Like really really hard. I am going to get knocked down. I am going to bleed, sweat, and cry. But I also know that I will not be afraid of the punches, I will always get back up, and I will never quit. Cancer doesn't take a round off, so I will never quit.
$100 from Mike Campbell

109% of $6,000 Goal

$100 from Charlie Carkin

108% of $6,000 Goal

$25 from Angelo & Mary Cilia

106% of $6,000 Goal

$100 from Brooks Farry

106% of $6,000 Goal

$25 from Reido

104% of $6,000 Goal

ATTACK

$50 from Liz & Scott

104% of $6,000 Goal

I'm so proud of you, (ex)work wife!!! Though I can't be there in person, you know I'll be there in spirit cheering you on! Kick ass!!

$100 from Brian O'Connor

103% of $6,000 Goal

$36 from Scott Siegel

101% of $6,000 Goal

$100 from Boston College High School

100% of $6,000 Goal

The Pain of the process is only temporary but the feeling of achievement lasts forever!

$500 from Old Tioga Farm

99% of $6,000 Goal

Go, Adrian!

$25 from Chuck and Karen Musitano

90% of $6,000 Goal

Yo, Adrian! You're already a winner!!!

$200 from A "Horrified" Mother!

90% of $6,000 Goal

Love you and I'll be rooting for you (always!).

$25 from Cara Veilleux

87% of $6,000 Goal

Your effort always keeps me motivated even on my worst gym days. Thank you. Will be cheering for you loudly!

$20 from Delaney Ong

86% of $6,000 Goal

$100 from Katie Boswell

86% of $6,000 Goal

Get it, Girl!

$55 from Jaci Buscher

84% of $6,000 Goal

KICK ASS ADRIAN!! Coach would be so proud 💙

$20 from Ashley Parker

83% of $6,000 Goal

Good Luck Adrian!! You're doing this for a great cause, kick some butt & I'll be thinking about you during your fight!! <3

$20 from Jessica Segal

83% of $6,000 Goal

Coach Hoffman would be so proud of everything you're doing!

$25 from Shannon (Bentley Volleyball)

83% of $6,000 Goal

Good luck Adiran! You're amazing & we miss you!

$50 from Kristine Mickelson

82% of $6,000 Goal

Go Adrian Go!!!! So proud of you! You're going to kick a$$!!

$50 from Alex Tator

81% of $6,000 Goal

$500 from Jake Perkins

81% of $6,000 Goal

$20 from Katie Mark

72% of $6,000 Goal

Let's go, Adrian!! I'm in your corner routing for you!! Best of luck!!

$100 from Nicky Hatton

72% of $6,000 Goal

You are amazing!

$3,245 from Ticket Sales

70% of $6,000 Goal

$100 from Tim O'Connor

16% of $6,000 Goal

Good luck, Adrian!

$35 from Jane Keller

14% of $6,000 Goal

$50 from Liz Cilia

14% of $6,000 Goal

In memory of Lydia Cilia, Marlys Schoedel. In celebration with Mary Schubert. In fighting with Karen McMannus. Good luck Adrian!!

$30 from Jess Rooney Gallagher

13% of $6,000 Goal

To help celebrate your golden birthday as well as put you closer to your fundraising goal.

$30 from Anonymous

13% of $6,000 Goal

Happy birthday!

$30 from Dillon

12% of $6,000 Goal

Happy 30th birthday!!

$100 from Amy FitzGerald

12% of $6,000 Goal

Best of luck Adrian and wishing you a wonderful birthday. Love xo Amy, Andy, Emma, Eli and Arlo

$150 from Anne and Jack

10% of $6,000 Goal

$100 from Lizzy Ring

7% of $6,000 Goal

We love you aunt Adrian! Good luck, I am so proud of you and glad your my Godmother!!

First time I got hit…

(like, really hit, during sparring)

$50 from David Moreland

6% of $6,000 Goal

Here's a little something for Ivy. Go, Adrian, go!

$50 from Amy Vandermark

5% of $6,000 Goal

Good Luck! What a great cause! ❤️

$50 from Jen Campbell Heard

4% of $6,000 Goal

Good luck! What a sweet way to remember Ivy ❤️

$25 from Madeleine Hackett

3% of $6,000 Goal

Go Adrian!!

$50 from The Naylor Family

3% of $6,000 Goal

We love you, Adrian!

$50 from Kevin Scheib

2% of $6,000 Goal

$50 from Stacy<3

1% of $6,000 Goal

You got this girly! You are going to kill it!

$20 from Molly Bybee

0% of $6,000 Goal

Way to do something amazing for an amazing cause! Your hard work will pay off in so many ways! Will be thinking of you.

Registered For Haymaker for Hope
Close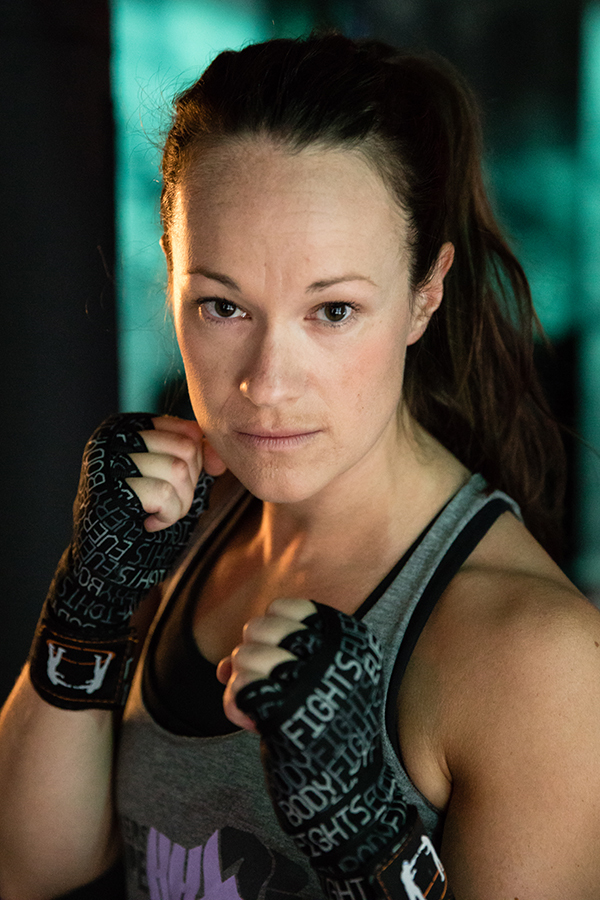 $6,561
109% Raised of $6000 Goal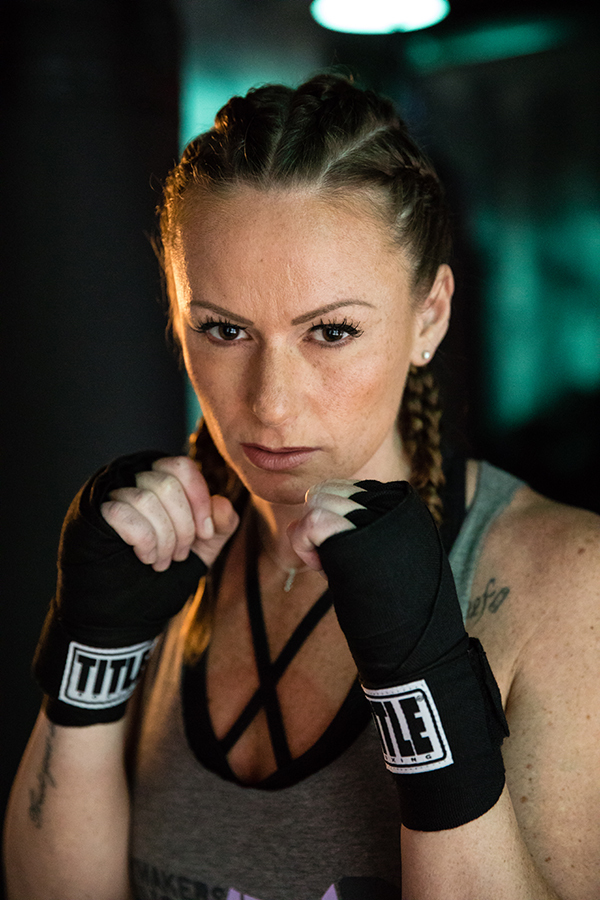 $24,430
122% Raised of $20000 Goal
109% Raised of $6000 Goal
122% Raised of $20000 Goal
College Professor, Athletic Trainer
Trainer/Assistant General Manager at TITLE Boxing Club Saugus